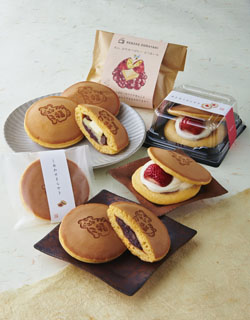 Dorayaki Machine

Dorayaki
Cover365 Corporation
Clover 365 is a manufacturer that develops and sells only one products that combine fashion and practicality, such as 'stylish Hanko', hand mirror charms and straps.
As a new business, in November 2020, a specialty shop with an eat-in space, Clover was opened.
The soft and chewy texture of the crust, which is the result of experimenting with all kinds of recipes, and the variety of products, which mix the old and the new, have made it a favorite among local customers.
Furthermore, the company has developed a franchise business specializing in Dorayaki with the experience and spirit of challenge it has developed with the Oshare Hanko brand.
The company aims to open 20 shops in two years, 50 in all, mainly in the suburbs, and is working to develop a nationwide network of specialty shops that will be long-loved in the region.

Location:1-8-3, Kuwazu, Higashisumiyoshi-ku, Osaka-shi, Osaka
URL:http://www.clover365.com/
Publication:MASDAC news March issue in 2022
Compact type Dorayaki Machine
Compact type Dorayaki machine was introduced in October 2020. The machine is used to produce a variety of Dorayaki sold at Clover. More than 20 varieties of Dorayaki are always on offer, including seasonal products, and the shop offers various ways of eating Dorayaki, including ambient, refrigerated and rebaked . 'At first it was difficult to adjust the heat because the baking condition changes with the season and the day, but now I'm used to operating it and all the staff in charge can bake in the same way. 'We want to give the products a handmade feel, and at the same time we want to keep uniformity of products.' we think it is only possibility to make products with this machine".
Shiawase (Happy) Dorayaki (from left to right: grain bean paste, rum raisin and white bean paste).

The state of the production
MASDAC NEWS trial version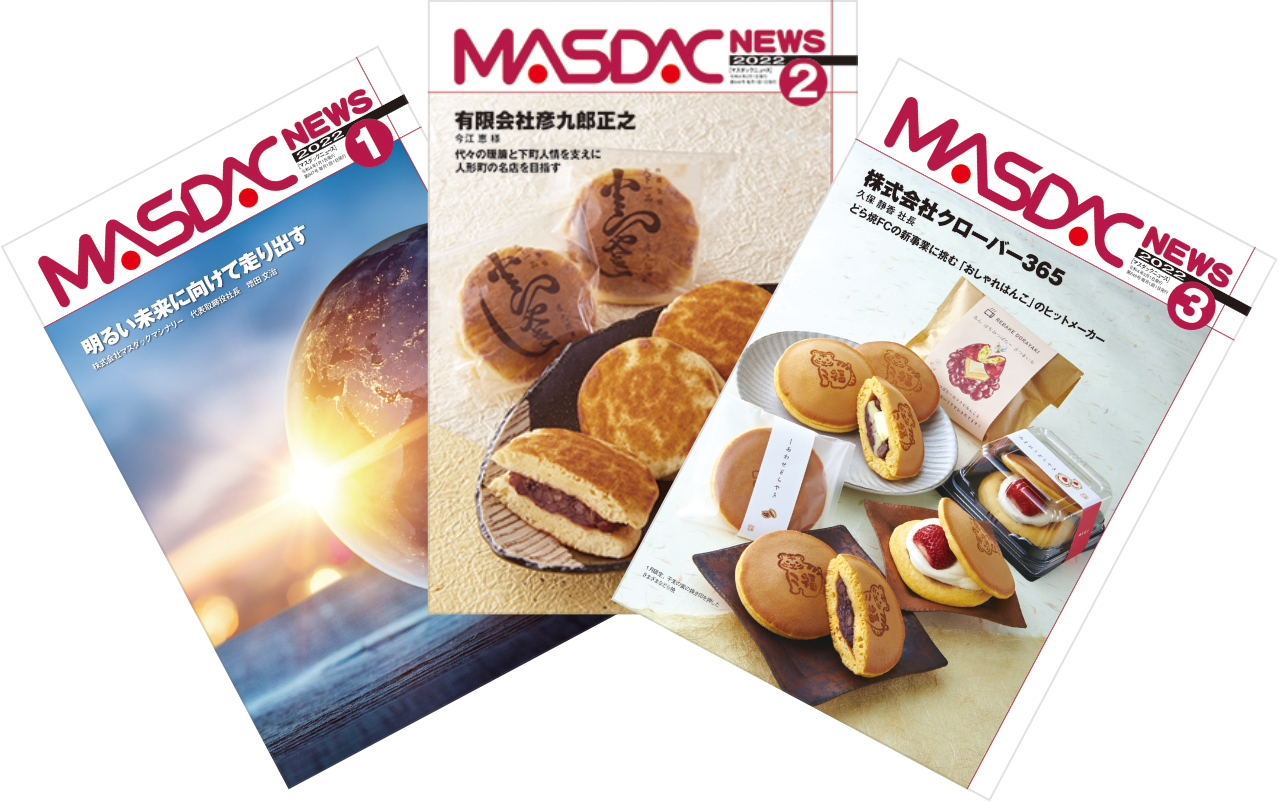 Case studies are published in our PR magazine MASDAC NEWS delivered to users. In the magazine, we present various information related to sweets and food manufacturing, including an interview with our customers' top management. Here, you can check out the trial version of the magazine. For periodical delivery of the MASDAC NEWS in a printed format, please send us a request via the following request form.
View the Trial Version (PDF)