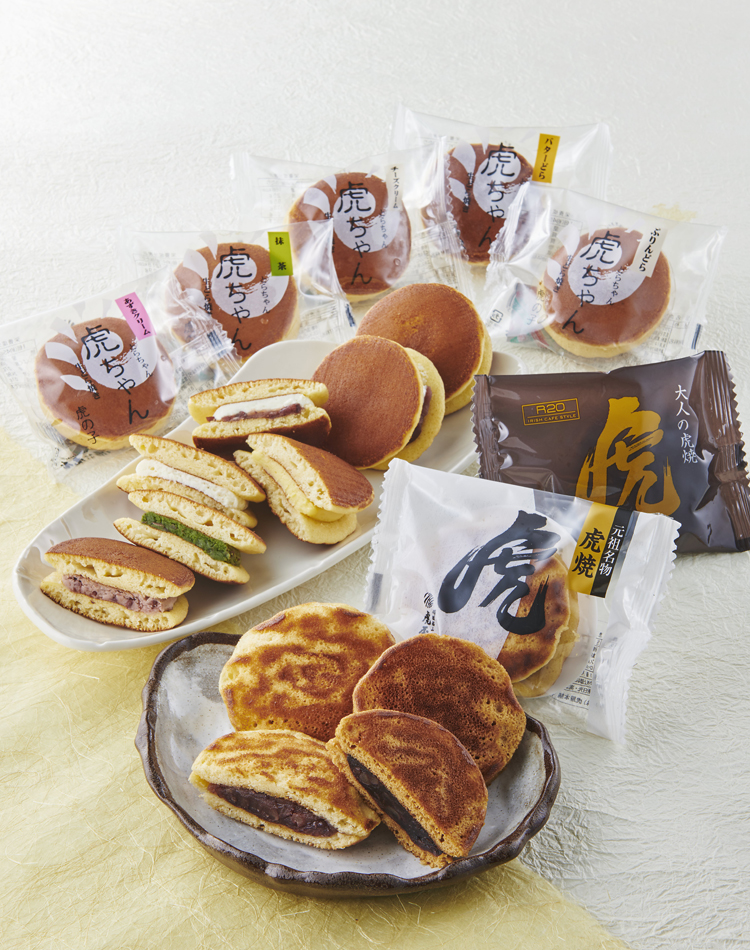 Dorayaki Machine

Dorayaki
TORAYAHONPO
TORAYAHONPO was established in 1620 and marked their 400th anniversary in 2020. With their headquarters located in Fukuyama City, Hiroshima Prefecture, TORAYAHONPO produces and sells various Japanese and Western sweets, including the famous torayaki. The company proactively works on managing with diversity and takes initiative on teaching how to make Japanese sweets in local schools, bringing cultural development through confectionery.

Location:1-11-18 Akebonocho, Fukuyama-shi, Hiroshima JAPAN
URL:https://www.tora-ya.co.jp/
Publication:MASDAC news September issue in 2021
Full-Automated Dorayaki Machine
TORAYAHONPO had been using two Compact Type Dorayaki Machines, but they have replaced them with a Full Automatic Dorayaki Machine in 2015 due to the increase in demand of the production volume. One machine produces both their signature product, torayaki, and western style dorayaki with fresh cream, Tora-chan. Along with the regular torayaki with coarse red bean paste, they offer a few popular variations, including seasonal items and Otona-no-Torayaki, where coffee and brandy is added to the red bean paste. Tora-chan, which is a dorayaki with fresh cream and has a cute appearance, has five unique flavors. Other than their regular products, TORAYAHONPO also takes orders to produce dorakai with original stamps for corporations and individuals. Recently, TORAYAHONPO has experienced an increase in production volume not only for gifting but also for selling to supermarkets, with the machine working from early in the morning every day. The company efficiently produces a few kinds of products with different batter, size, and filling, switching around depending on the day. The production is done by one person in general. TORAYAHONPO mentioned, "It is the first time we have used a fully automatic line, but we haven't had any problems operating. Even a product with many variations can easily be produced by switching things around."
Torayaki, Otona-no-Torayaki, Setouchi Lemon Torayaki (summertime only), Tora-chan (red bean cream, matcha, cheese cream, pudding Dora, butter Dora)

Tora-chan (red bean cream) in production
Torayaki in production. A piece of paper is laid on a copper sheet, and batter is deposited.

After baking, the paper is automatically peeled off, red bean paste is deposited, and then sandwiched with another pancake.
MASDAC NEWS trial version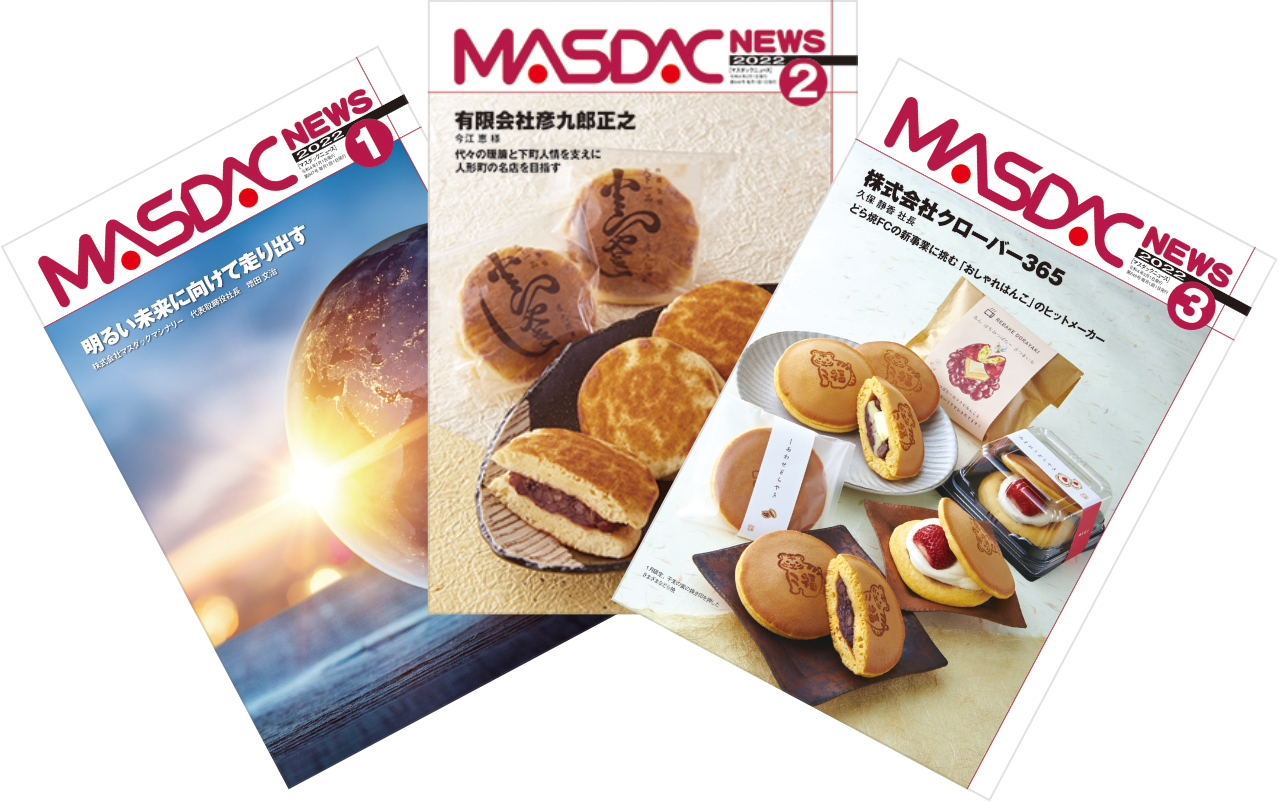 Case studies are published in our PR magazine MASDAC NEWS delivered to users. In the magazine, we present various information related to sweets and food manufacturing, including an interview with our customers' top management. Here, you can check out the trial version of the magazine. For periodical delivery of the MASDAC NEWS in a printed format, please send us a request via the following request form.
View the Trial Version (PDF)