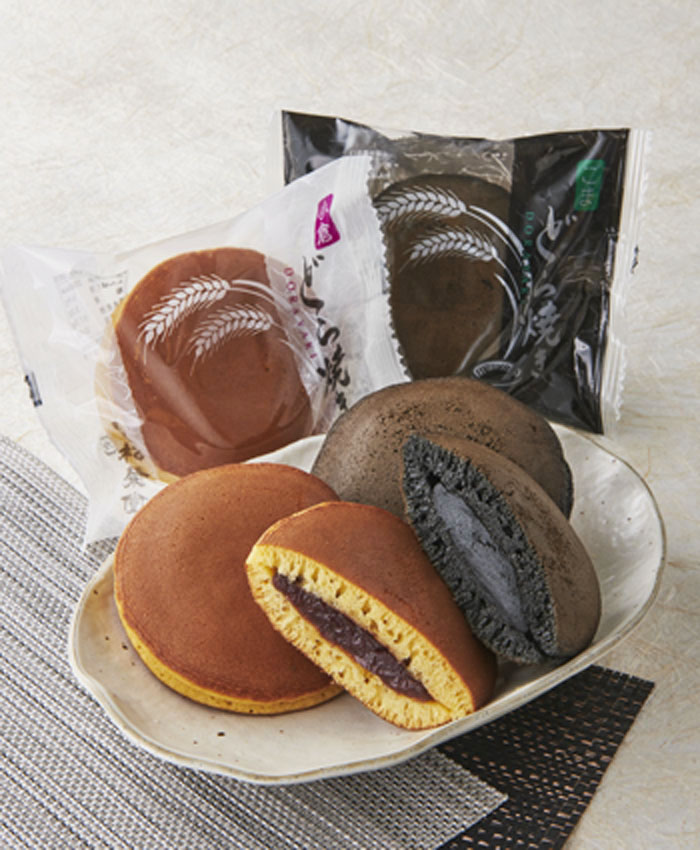 Dorayaki Machine

Dorayaki
SHOEIDOH
SHOEIDOH was established in 1903 and the most popular store in the community with two famous sweets, Tamura-no-Ume and Gomasuri Dango, in Ichinoseki, a sightseeing hub in the southern area of Iwate Prefecture.
Since its establishment, SHOEIDOH has tried using as much locally sourced ingredients as possible including mochi rice. Furthermore, SHOEIDOH proactively works on development of new products using local agricultural products together with producers as well as manufacturing OEM products.
SHOEIDOH revitalizes the city and its industries by adding value to the ingredients produced by the local farmers and manufacturing sweets that can only be found in the area.

Location:122-4 Hiraizumi, Hiraizumi-cho nishiiwai-gun Iwate JAPAN
URL:https://www.shoeidoh.co.jp/
Publication:MASDAC news August issue in 2021
Full-Automated Dorayaki Machine
SHOEIDOH adopted a Full Automatic Dorayaki Machine in 1998, and replaced it with a new one in 2015. SHOEIDOH said of our machines, "After replacing the machine, the baked surface looks better and the quality has stabilized. Also, there's a good amount of space underneath the machine, which makes it easy to clean." Their popular dorayaki has four variations, including seasonal ones. Two variations are switched around for production depending on the day. Goma Dorayaki has black pancakes that contain bamboo charcoal and specially ordered sesame oil. It sandwiches rich red bean paste that has the same sesame paste used for their flagship product, Gomasuri Dango. Baking the batter that has bamboo charcoal is very tricky, and SHOEIDOH mentioned that they had a long journey in the development of the product. SHOEIDOH's OEM orders are on the increase. "Dorayaki is not only popular domestically but also overseas, and we receive a lot of inquiries. We think that OEM orders will continuously be increasing."
Ogura Dorayaki, Goma Dorayaki

Goma Dorayaki in production

Red bean paste with sesame is deposited on a baked pancake and another one is put together.

Red bean paste with sesame is deposited on a baked pancake and another one is put together.
MASDAC NEWS trial version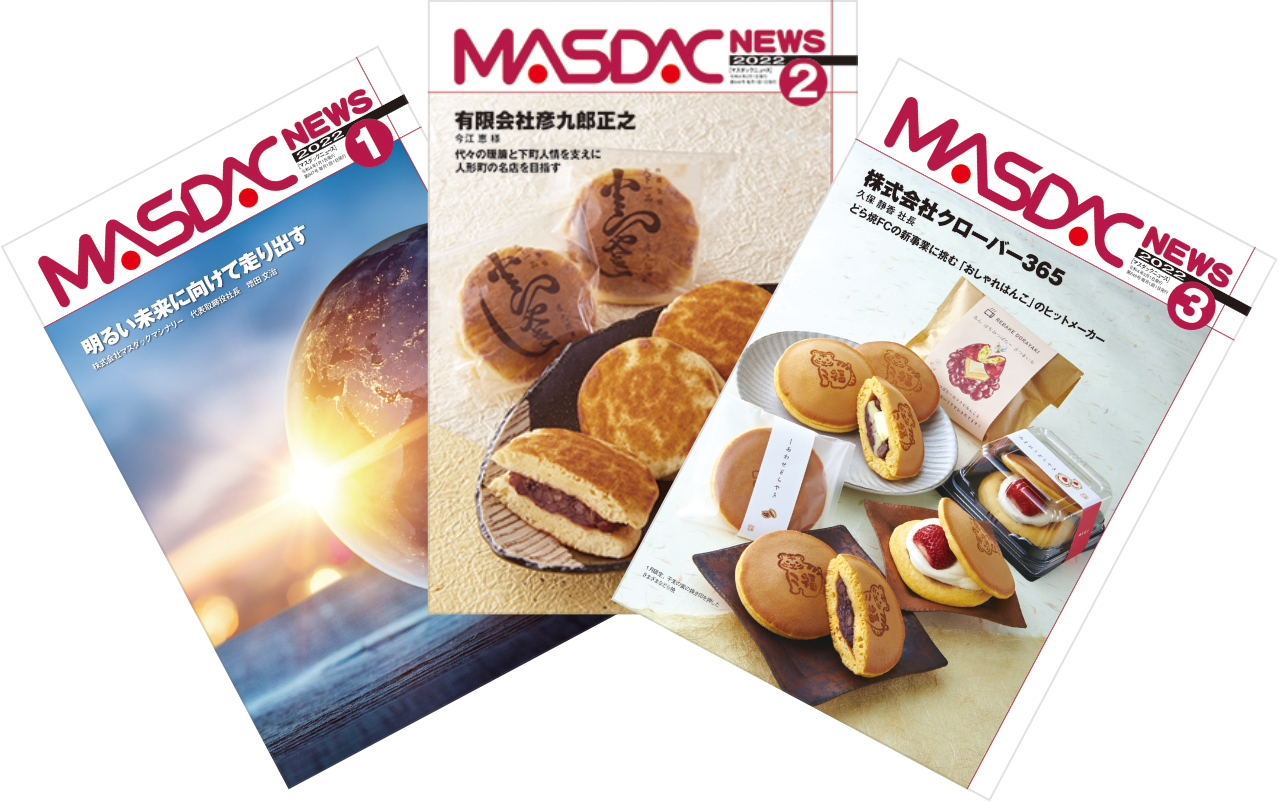 Case studies are published in our PR magazine MASDAC NEWS delivered to users. In the magazine, we present various information related to sweets and food manufacturing, including an interview with our customers' top management. Here, you can check out the trial version of the magazine. For periodical delivery of the MASDAC NEWS in a printed format, please send us a request via the following request form.
View the Trial Version (PDF)