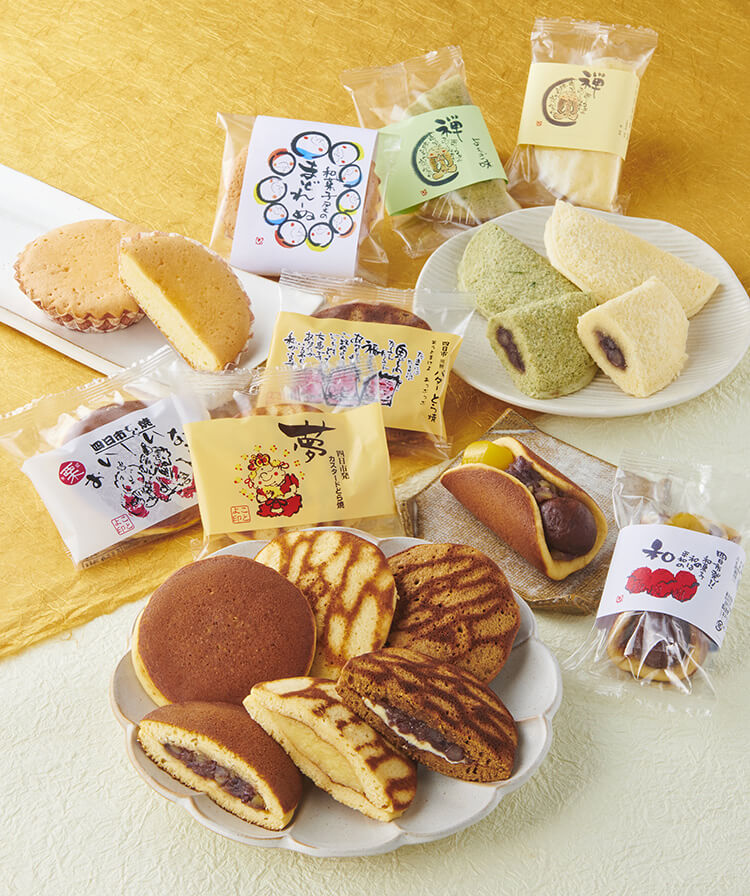 Depositer

Dorayaki Machine
YUMEKASHIKOBO KOTOYO
YUMEKASHIKOBO KOTOYO is a well-established Japanese sweets shop that has been standing for over 70 years in Yokkaichi City, Mie Prefecture. President Okamoto is a confectioner with many awards for a traditional Japanese sweet, known as nerikiri, and pièce montée. He demonstrates his techniques in and outside Japan, and also shares the appeal of Japanese sweets through social media.
KOTOYO's shop has a lineup of a few dozen Japanese sweets and western sweets including their signature product since its establishment, mitarashi dango, which sells over 2,000 a day, and also sells new items per season. KOTOYO also develops products that gain attention such as fresh sweets that look just like grilled eel and Amabie nerikiri.
KOTOYO also focuses on fostering the next generation, and so it opened the Shiraume-no-Oka shop in 2014 to accommodate young people who aspire to become confectioners of Japanese sweets.

Location:4987-1, Nishihinocho, Yokkaichi-shi, Mie
URL:https://www.kotoyo.jp/
Publication:MASDAC news December issue in 2020
Compact type Dorayaki Machine
Two Compact Type Dorayaki Machines are in operation at the factory. Aside from selling products at its own shops, KOTOYO also manufactures for OEMs and sells at supermarkets, increasing the production volume of dorayaki to be double that of the previous year.
The Compact Type Dorayaki Machines produce various products including dorayaki, torayaki, oridora, dorayaki rusk.
Also they have a popular product called Shin-Do-no-Dorayaki; the customers can select the filling as they want.
(1) Dorayaki "Oishiina" (2) Torayaki "Yume" (3) Kokuto Torayaki "Warauto Makeyo Appuppu" (4) Oridora "Wa" (5) "Shin-Do-no-Dorayaki"

Torayaki in production by a Compact Type Dorayaki Machines. Two machines are laid out in an L shape with one operator working with both.
System-One
KOTOYO adopted a System One in February 2020. The machine is playing a big role producing Madeleines, Mizu Manju, as well as depositing the filling for Dorayaki.
"Depositing the filling by hand for Dorayaki creates some differences depending on who does it, but having a machine do it allows for a faster and more even finish," said KOTOYO.
Warauto Makeyo Appuppu is Torayaki whose pancakes have muscovado with red bean paste and butter filling. Manufacturing this by hand in summer melted the butter, but using the machine eliminated this problem.
"By improving the quality of products, we hope to keep producing products that customers will purchase repeatedly."
Madeleines

Mushiori Dora "Zen" (yomogi, plain)

The baked pancakes are lined up on the sheet pan and red bean paste and butter is deposited.
MASDAC NEWS trial version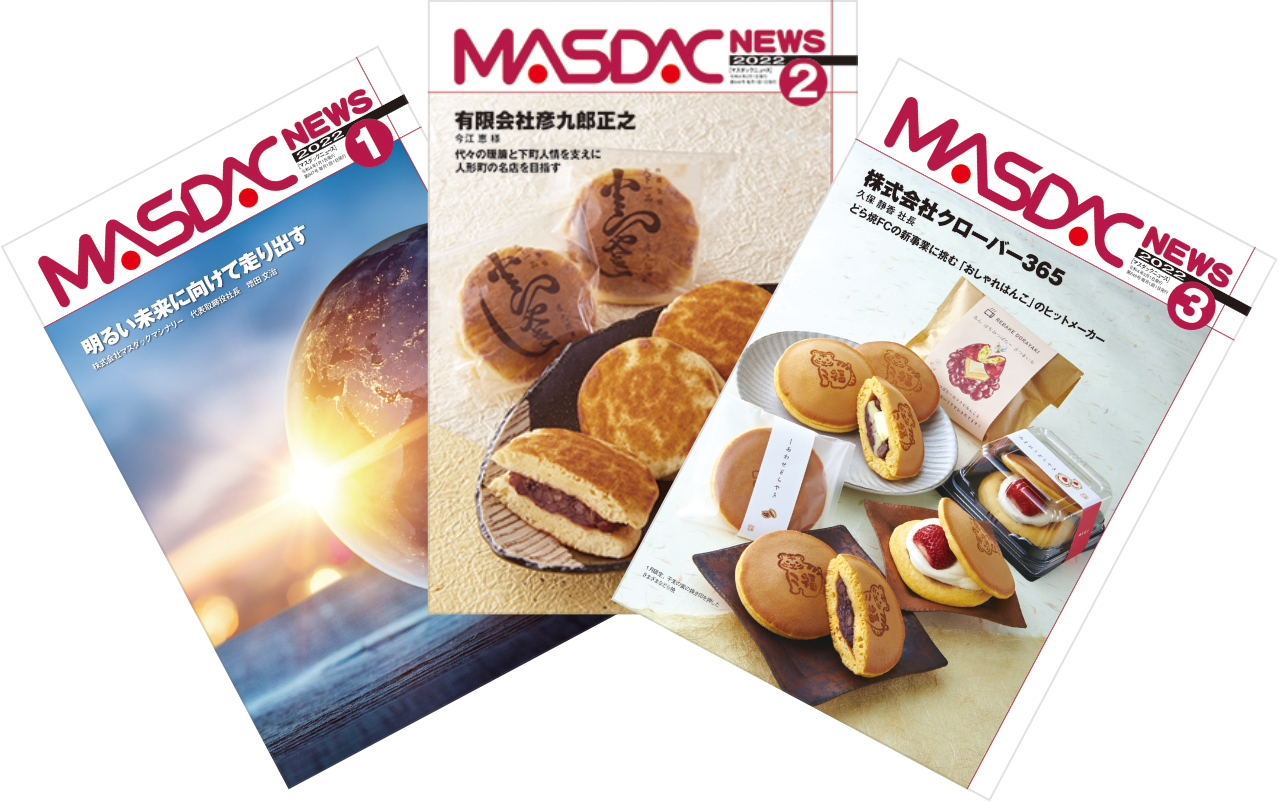 Case studies are published in our PR magazine MASDAC NEWS delivered to users. In the magazine, we present various information related to sweets and food manufacturing, including an interview with our customers' top management. Here, you can check out the trial version of the magazine. For periodical delivery of the MASDAC NEWS in a printed format, please send us a request via the following request form.
View the Trial Version (PDF)