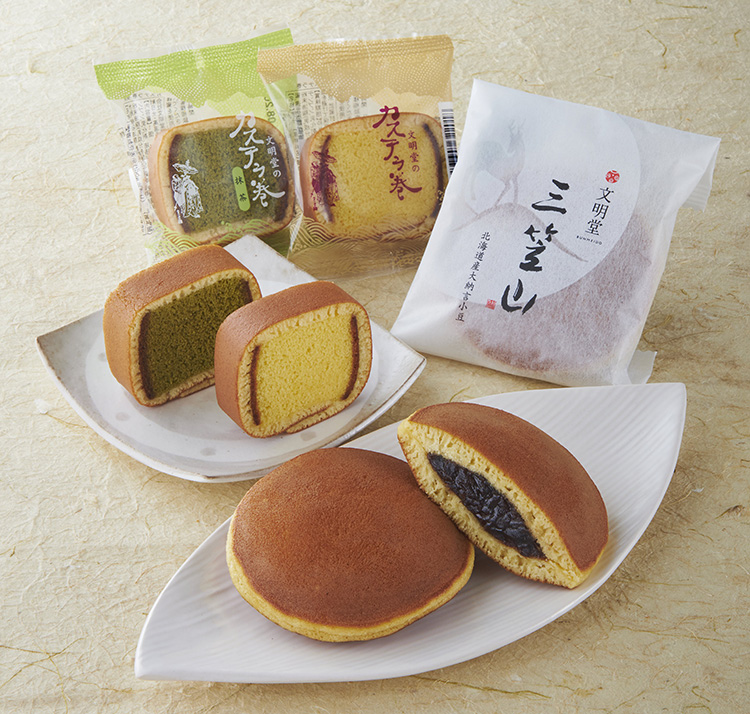 Dorayaki Machine

Oven

Bouchee
BUNMEIDO TOKYO
BUNMEIDO was established in Nagasaki Prefecture in 1900. The company became known nationwide due to manufacturing innovation and unique sales and advertisement approach.
Along with their main products, Castella, Mikasayama, Castella Maki, BUNMEIDO also manufactures Japanese and western baked confectionery including manju and bouchee, which have long been popular as souvenirs and gifts for loved ones.
Thier flagship product, Castella has continued over 100 years of tradition, but at the same time they started selling Special Castella, where customers can have drawings and messages on the Castella, and BUNMEIDO tries to challenge themselves to reduce packaging material use.
In August 2020, BUNMEIDO opened their new brand, nuevo by BUNMEIDO at Tokyo Station. BUNMEIDO continues to move forward to pursue exceptional flavor and style suited to the times while cherishing their tradition.

Manju(Bun) line
BUNMEIDO Tokyo Group divides products to manufacture depending on the factories to streamline the production. BUNMEIDO replaced the baked manju line and bouchee line in May 2020. BUNMEIDO evaluated the baked manju line that produces Manka, "Being able to fine-tune the baking temperature of top heat and bottom heat is very nice. Both the baked color and shine is the same all around. Also, adoption of a cooling tunnel reduced the condensation inside each package."
Manka (chestnut, walnut)

Manka (walnut) rising during baking
Bouchee Line
Four variations are switched around on the bouchee line. Adding another row increased the production efficiency. BUNMEIDO is very satisfied with the quality as well. "The time necessary to switch between products for the machine to become stable is short."
Bouchee (pink grapefruit, cheese cream, chocolate cream)

Entrance of the bouchee line oven
Full Automatic Dorayaki Machine
A Full Automatic Dorayaki Machine is used for the production of their signature product, Mikasayama, and Tsukimikasa also uses two lines. Tsukimikasa is a soft and smaller Dorayaki with a longer shelf life of about 30 days. "We updated Tsukimikasa in June 2020 per our customers' voices. It's sold at mass-market retailers. We plan to increase the production volume a bit in the future."
Tsukimikasa

Tsukimikasa in production
MASDAC NEWS trial version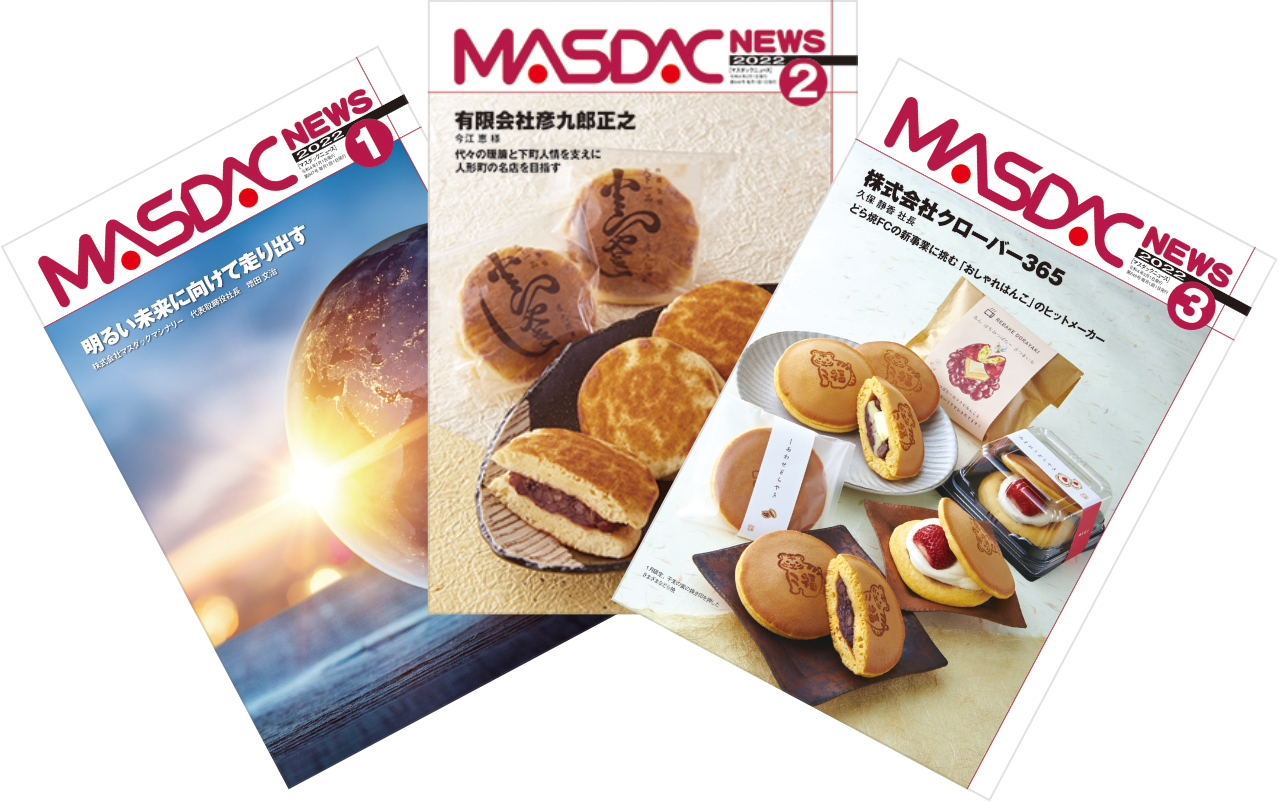 Case studies are published in our PR magazine MASDAC NEWS delivered to users. In the magazine, we present various information related to sweets and food manufacturing, including an interview with our customers' top management. Here, you can check out the trial version of the magazine. For periodical delivery of the MASDAC NEWS in a printed format, please send us a request via the following request form.
View the Trial Version (PDF)