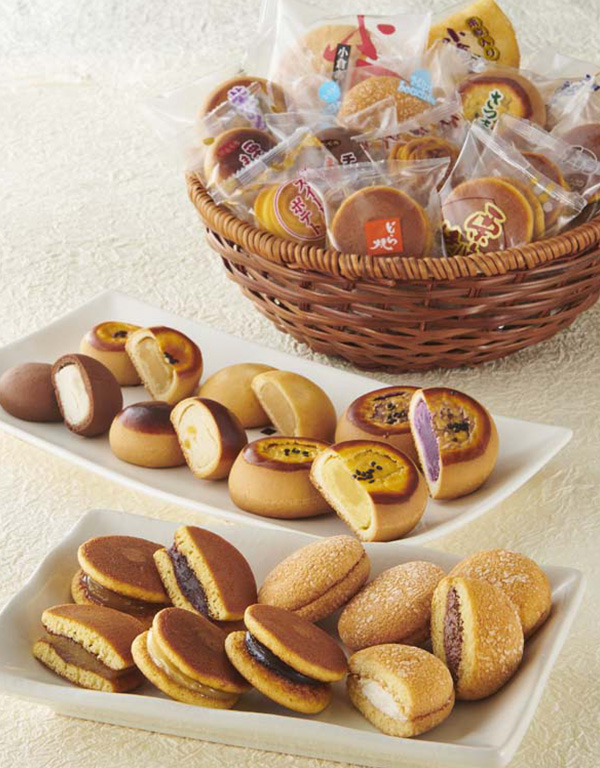 Dorayaki Machine

Oven

Dorayaki
TENKEISEIKA
TENKEISEIKA has been steadily growing and leading the local industries for the last half a century since its establishment.
Approximately 33,000 m2 of its land surrounded by rice paddies has four factories, where mini-sized dorayaki, monaka, manju, marshmallow, bouchee, tarts, roll cookies, and yokan are produced. Including their variations, about 300 items are produced. Mini-sized dorayaki, Tenkei Dorayaki has been a long-time seller since the company's establishment and thus can be considered their signature product.
TENKEISEIKA works on manufacturing sweets that everyone can be happy with while keeping up with the ever-changing preferences of consumers and the times, and going through trial and error.
Location:6855, Kumashiro, Toyooka-mura, Shimoina-gun, Nagano
URL:https://tenkeiseika.co.jp/
Publication:MASDAC news May issue in 2020
Mini dorayaki line
TENKEISEIKA mainly produces various hannama (meaning moisture content is greater than dried sweets and less than fresh sweets) sweets for supermarkets and convenience stores. Factory Five, which completed construction in 2017, has a red bean paste production plant on the first floor and mini-sized dorayaki baking plant on the second floor. There are nine variations for the filling including red bean paste, chocolate, and custard, and a total of six lines are in operation. The factory has room to add additional lines in the future if needed.
Products manufactured by the mini-sized dorayaki line. There are many kinds including both Japanese and western.

The state of the production

Six lines are fully in operation on the second floor of Factory Five.
There are also a manju line, multi-purpose line, bouchee line, and omelet line. Most of the company's assorted products are produced in their own factories.
Baked sweets produced in the oven line

Yakiimo Manju in production

Mini Bouchee in production
MASDAC NEWS trial version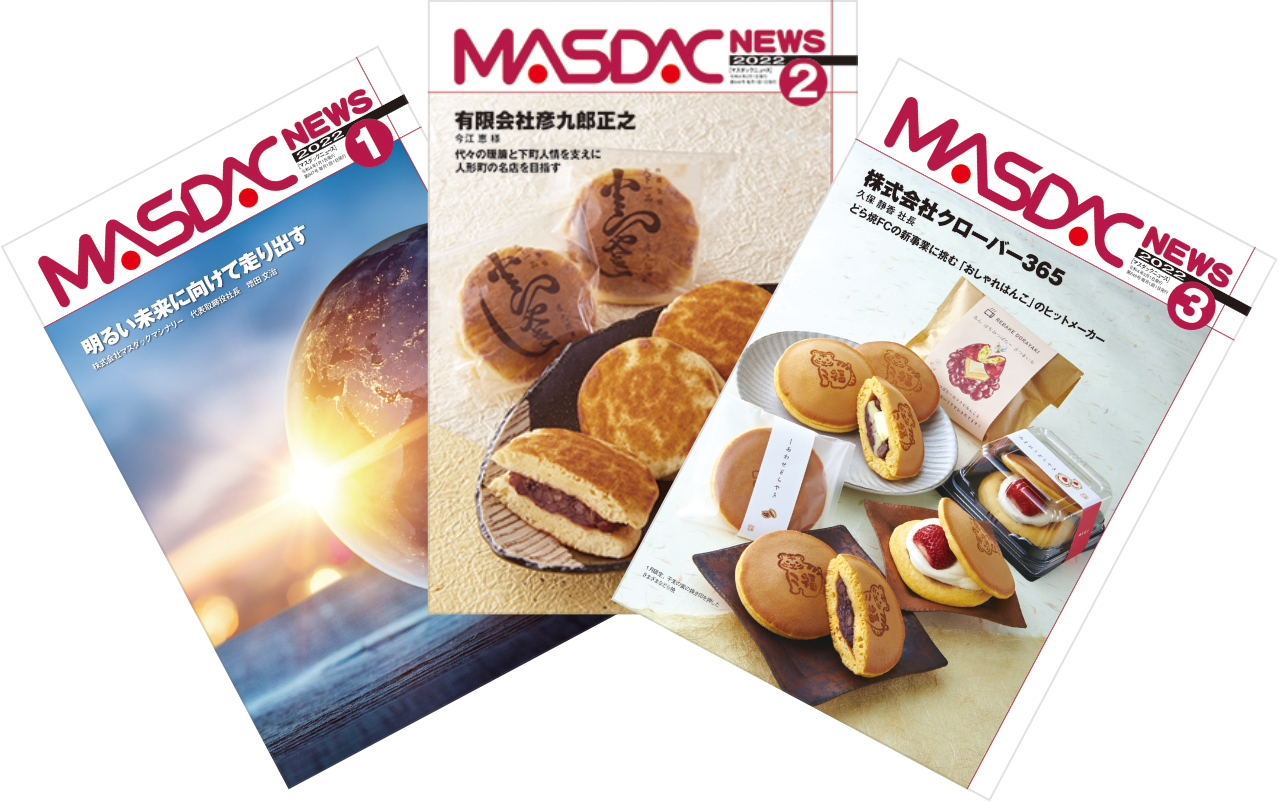 Case studies are published in our PR magazine MASDAC NEWS delivered to users. In the magazine, we present various information related to sweets and food manufacturing, including an interview with our customers' top management. Here, you can check out the trial version of the magazine. For periodical delivery of the MASDAC NEWS in a printed format, please send us a request via the following request form.
View the Trial Version (PDF)