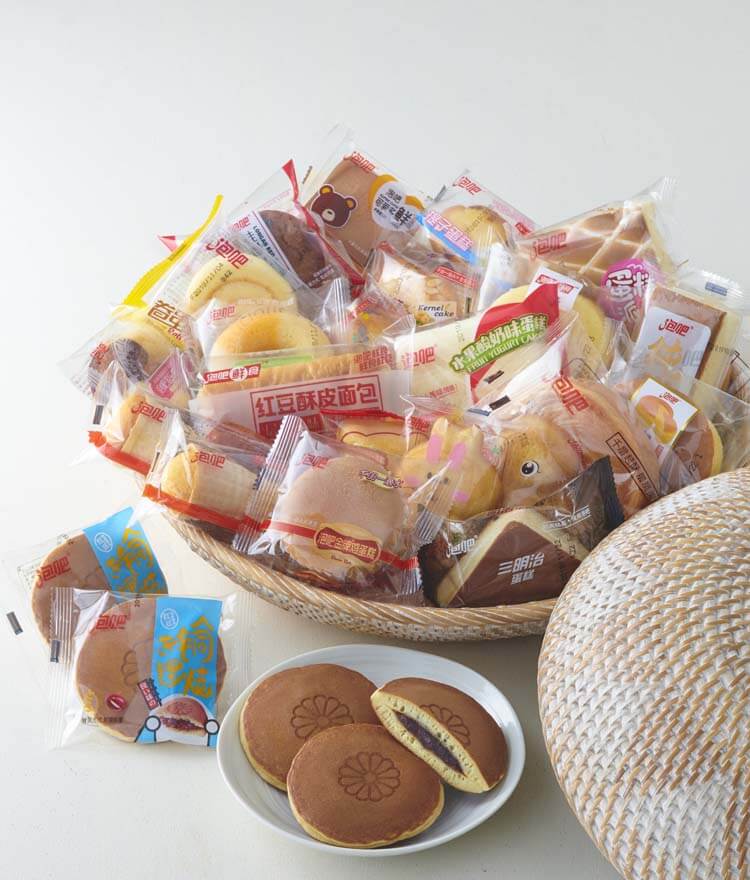 Dorayaki Machine

Dorayaki
FUJIAN PUBA FOODS
FUJIAN PUBA FOODS is one of the top confectionery manufacturers in the industry for the by-the-measure confectionery found in many Chinese supermarkets.
Other than in Fujian in the southeastern part of China, FUJIAN PUBA FOODS also has production bases in Wuhan City, Hubei Province, which is in Central China, and Chengdu, Sichuan Province, which is in the southwestern part of China. Their wholesale covers the entirety of China except for the highlands. FUJIAN PUBA FOODS deals with as many as 2,000 wholesale merchants.
FUJIAN PUBA FOODS has kept pursuing high quality and continued developing sweets with high cost performance, which has led them being one of the most popular sweets brands with long-time sellers of 10 years in the Chinese market where the trends drastically change.

Location:Dongyuan Town Industrial Area, Longhai City, Fujian
Publication:MASDAC news February issue in 2020
Full Automatic Dorayaki Machine
FUJIAN PUBA FOODS adopted Full Automatic Dorayaki Machines in 2015 and 2019. The machines mainly produce dorayaki that last for three months for supermarkets, and they sell well. The production is done around the clock.
Regarding our machines and equipment, FUJIAN PUBA FOODS said, "MASDAC's machines are compact compared to the ones from Europe. It's also easy to perform maintenance and we're happy with the after sales service as well. We're looking forward to your product propositions and information as a partner."
The company also showed us eagerness for more investment on equipment. "We now produce only one flavor, red bean paste, but we'd like to increase variations in the future. We're also considering adopting machines to show off at a storefront."
Dorayaki

Dorayaki sold by weight at a supermarket. This store sells 500g for 360 yen.

Two lines are in full operation.

Depositing filling, sealing, and packaging are automated.
MASDAC NEWS trial version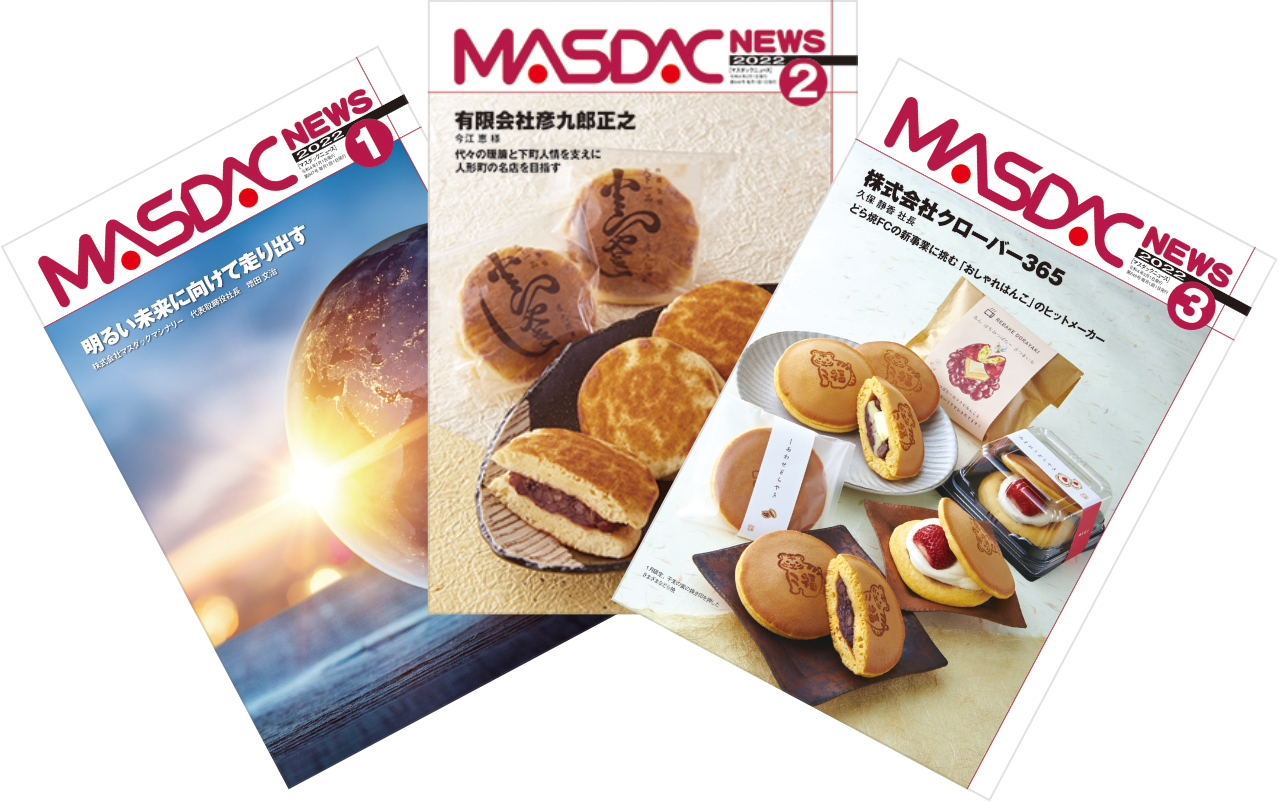 Case studies are published in our PR magazine MASDAC NEWS delivered to users. In the magazine, we present various information related to sweets and food manufacturing, including an interview with our customers' top management. Here, you can check out the trial version of the magazine. For periodical delivery of the MASDAC NEWS in a printed format, please send us a request via the following request form.
View the Trial Version (PDF)