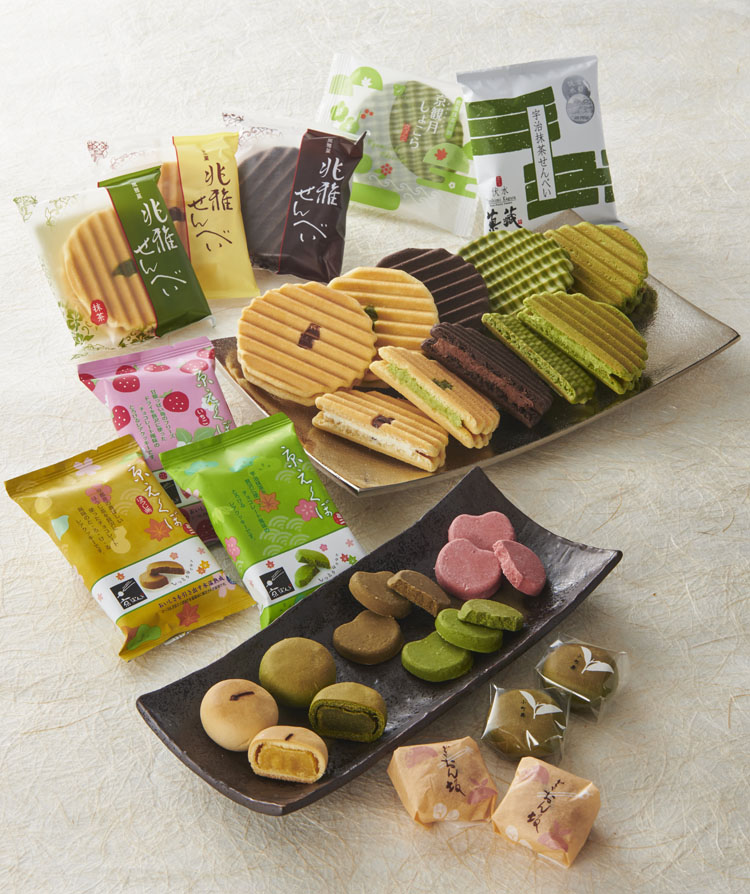 WAKOU CO., LTD.
WAKOU was established in 1981 in Kyoto, where there are many well-established confectionery shops.
At that time, WAKOU was manufacturing sweets to wholesale to retailers in Kiyomizu and Arashiyama. Afterwards, OEM orders for waffel increased, and now they focus on manufacturing and sales of their own products.
With Kyo Ponto, a western and Japanese sweets brand that utilizes ingredients from southern Kyoto such as water and sake from Fushimi as well as matcha from Uji, as the main brand, WAKOU started opening shops in 2014. In 2018, they opened the long-awaited Fushimikagura main shop in the old city of Fushimi, where there are many sake breweries.
Kyo Ponto develops products that fuse Fushimi's own history and culture with modern sensibilities. They also have products with reasonable prices in small packages for younger generations.

Tunnel Oven
WAKOU replaced their Tunnel Oven in February 2018 and have been using the new one to bake various products such as yaki manju and cupcakes. "Compared to the last oven, the energy efficiency has gotten much better. We manufacture many variations of products, but each of them comes out in great colors. We intend to use it for a long time."
Regarding their future plans, they said, "There are so many things we'd like to do from developing new products to investing in facilities and equipment. We hope MASDAC will continue to be a great partner in this."
Gionzaka, Komachimai

Kyo Ekubo Miyabi (matcha, hojicha, strawberry)

Ujimatcha Gâteau au Chocolat

Matcha Rouru

Cheese Cake Daigo no Hana (plain, matcha)

Gionzaka in production
Waffel line
WAKOU has been using this line for over 25 years since 1993, producing one of their main products, waffel.
Choga Senbei (vanilla, matcha, chocolate)
MASDAC NEWS trial version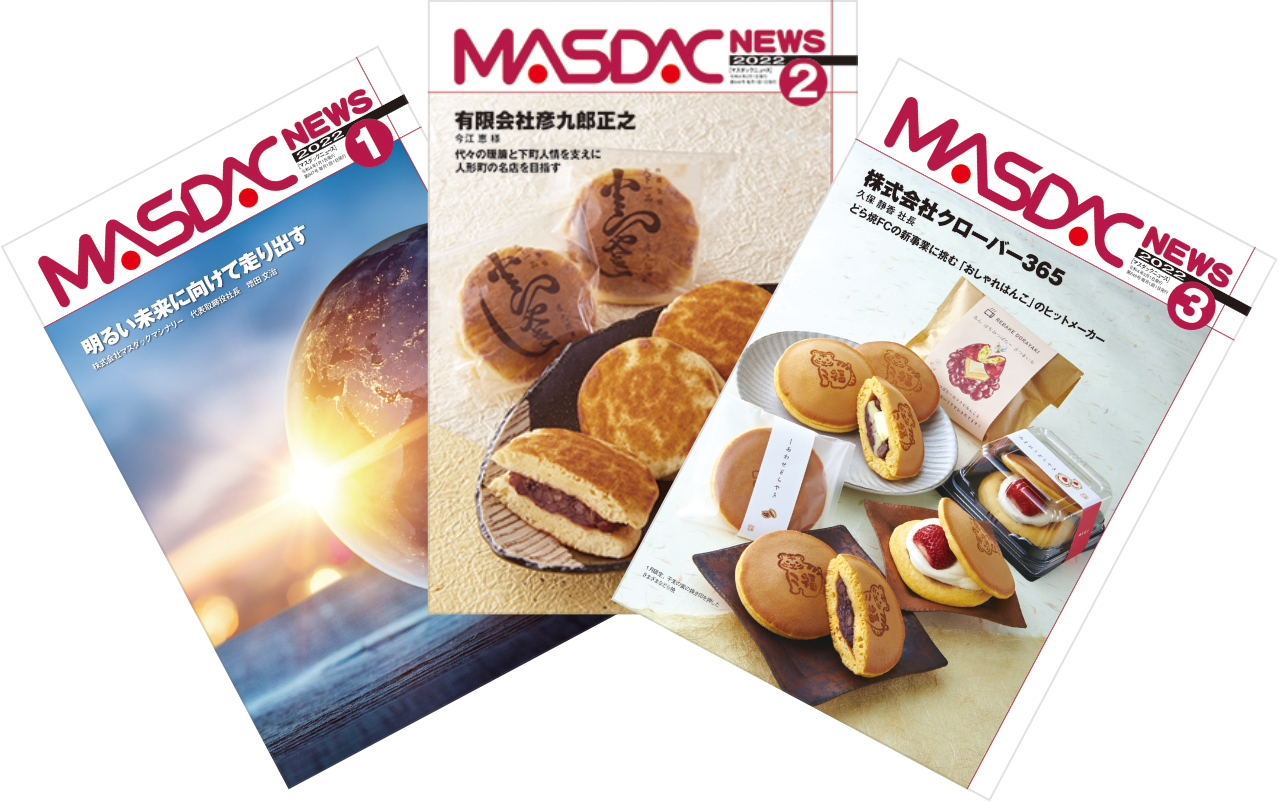 Case studies are published in our PR magazine MASDAC NEWS delivered to users. In the magazine, we present various information related to sweets and food manufacturing, including an interview with our customers' top management. Here, you can check out the trial version of the magazine. For periodical delivery of the MASDAC NEWS in a printed format, please send us a request via the following request form.
View the Trial Version (PDF)