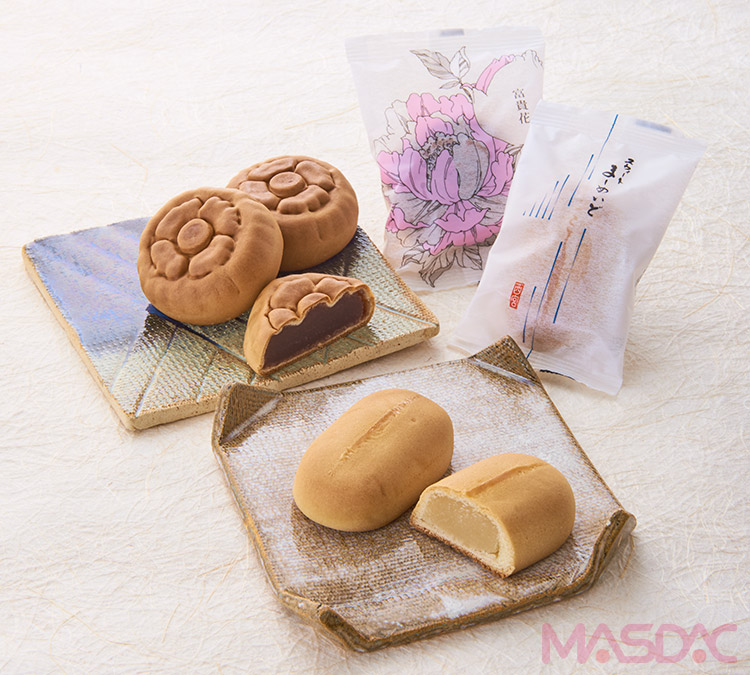 TAKAYAMADO
TAKAYAMADO was established in 1887 in Hiranocho in Osaka. They marked their 130th anniversary in 2017.
TAKAYAMADO originally started as a Japanese sweets shop, but produced awaokoshi (millet brittle), which was Osaka's local specialty during the Taisho period. As such, TAKAYAMADO has built a sturdy foundation as "TAKAYAMADO of awaokoshi" in Osaka.
Afterwards, taking Expo '70 as an opportunity, TAKAYAMADO switched their business to manufacturing and sales of Japanese sweets with the basic concept of "Japanese modernity."
In 1987, which was their 100th anniversary, they opened a shop in Nishinomiya City. In 1990, they moved their factory to Naruohama in Nishinomiya City and ceased manufacturing awaokoshi to shift focus entirely to Japanese sweets.
In 2017, TAKAYAMADO moved the factory to Nishinomiyahama to enhance their production system. They now have eight shops in Nishinomiya, Amagasaki, and Osaka.

Tunnel Oven
TAKAYAMADO replaced the Tunnel Oven in 2017. It is used to produce Sweet Mermaid and Fukika, which are dairy manju, as well as financiers.
"The previous one was an electric oven, but this new one is a gas oven. We were worried about the quality due to the change in heat source, but we have been manufacturing the same quality products without them being unevenly baked. To top it off, the gas reduced our operating expenses."
"We're thankful that the old oven worked for over 35 years. We're once again expecting a lot from the new one."
TAKAYAMADO also mentioned that they would increase the number of products in their lineup to make the most of the equipment.
Full Automatic Dorayaki Machine
Both their dorayaki and torayaki are produced with MASDAC's Dorayaki Machine.
MASDAC NEWS trial version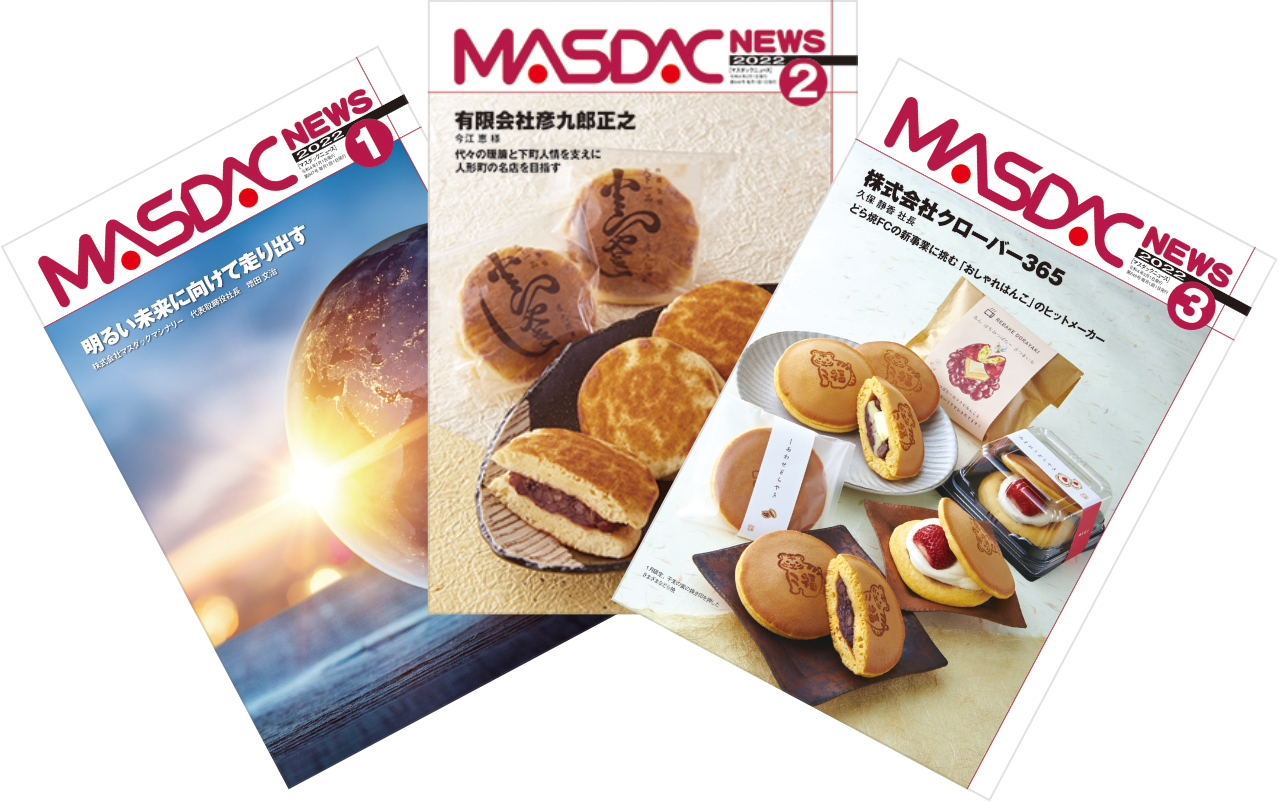 Case studies are published in our PR magazine MASDAC NEWS delivered to users. In the magazine, we present various information related to sweets and food manufacturing, including an interview with our customers' top management. Here, you can check out the trial version of the magazine. For periodical delivery of the MASDAC NEWS in a printed format, please send us a request via the following request form.
View the Trial Version (PDF)