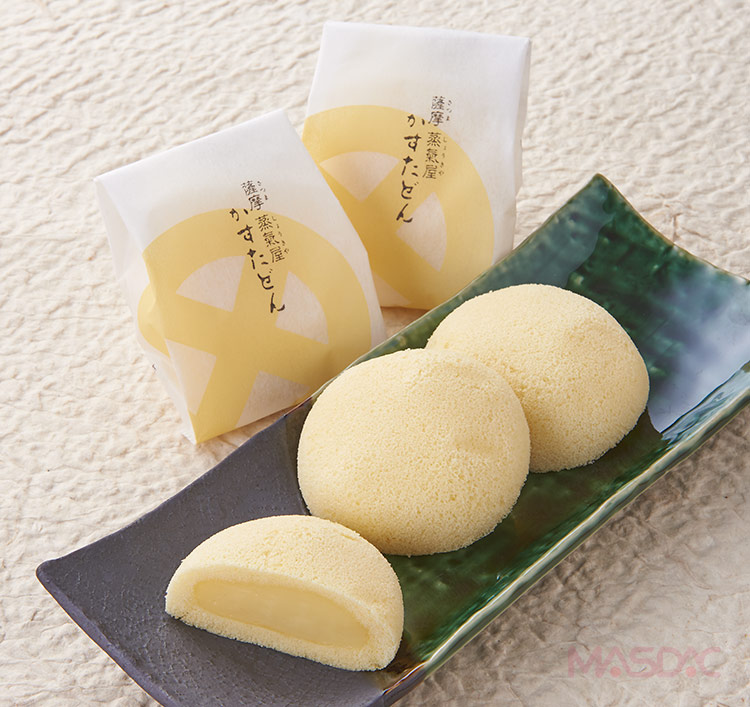 Depositer

Dorayaki Machine

Steamer

Softmoon cake
SATSUMA JOKIYA
SATSUMA JOKIYA opened their first shop on Tenmonkandori, which is the busiest shopping district in Kagoshima City in 1987.
In the following year, JOKIYA opened their second shop near Kagoshima-Chuo Station (Nishi-Kagoshima Station at that time), which is an entrance to Kagoshima City.
It has been over 30 years, and now, they have 13 shops in Kagoshima Prefecture, six in Miyazaki Prefecture, three in Fukuoka City, and some more at stations, Kagoshima Airport, and Fukuoka Airport.

Location:2-27-1 Nishida, Kagoshima-shi, Kagoshima
URL:http://www.jokiya.co.jp/
Publication:MASDAC news May issue in 2018
Soft-moon cake line (SSO-9012B)
JOKIYA replaced their soft-moon cake line in 2015. It has contributed to the stable production of the famous Kasutadon. "We have been using their machines for a long time, so we know that these are good ones. When we replaced one this time, we received a beautiful stainless steel machine. Furthermore, the ceiling of the steamer opens, so it's become easy to clean the inside." They are happy with the cleaning aspect as well.
At SATSUMA JOKIYA, there is also one machine that has been in operation for over 25 years. "We've been working together for a long time. We're very happy that we can consult with MASDAC for anything."
Soft-moon cake finished being steamed
Full Automatic Dorayaki Machine
Since the adoption in 1990, the machine has been producing Doradon (dorayaki).
System One
At Karukan Honpo Chuo Ekimae Shop, visitors can see Karukan Manju being produced with System One from within the shop.
MASDAC NEWS trial version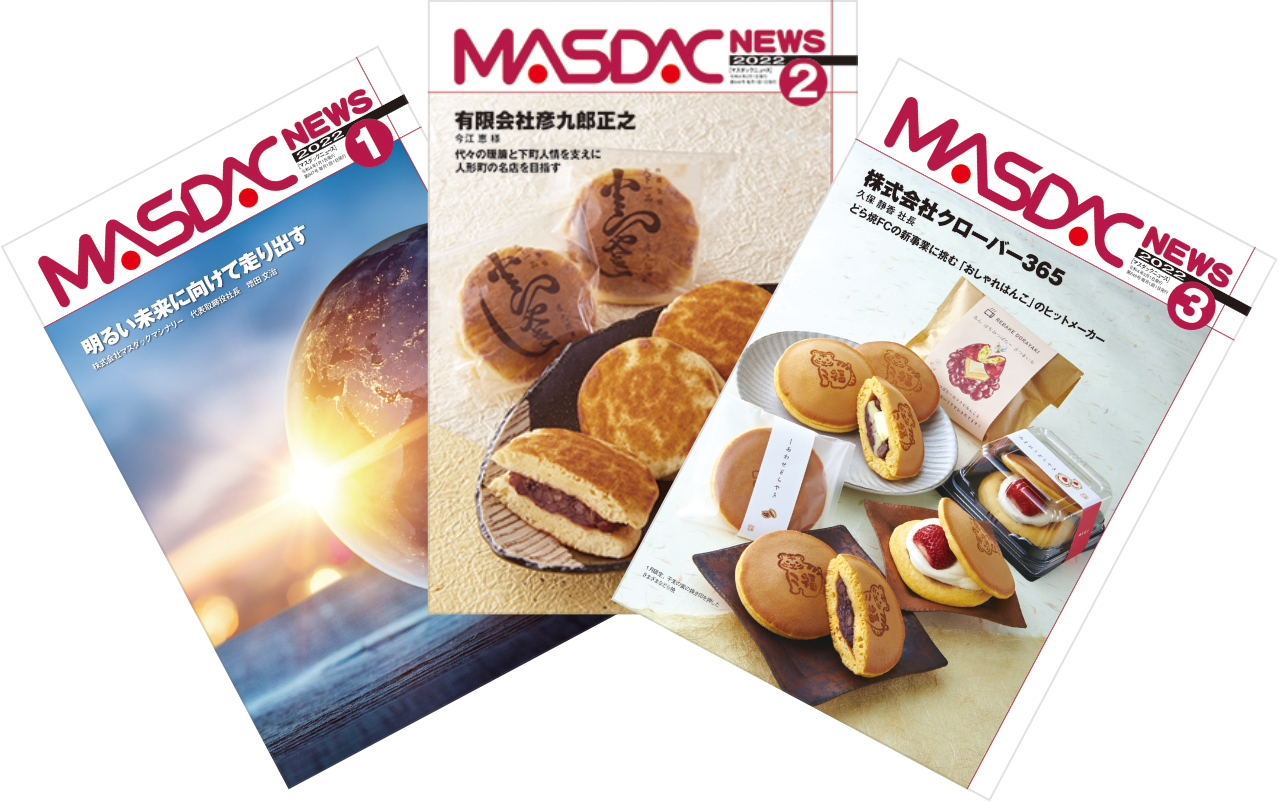 Case studies are published in our PR magazine MASDAC NEWS delivered to users. In the magazine, we present various information related to sweets and food manufacturing, including an interview with our customers' top management. Here, you can check out the trial version of the magazine. For periodical delivery of the MASDAC NEWS in a printed format, please send us a request via the following request form.
View the Trial Version (PDF)