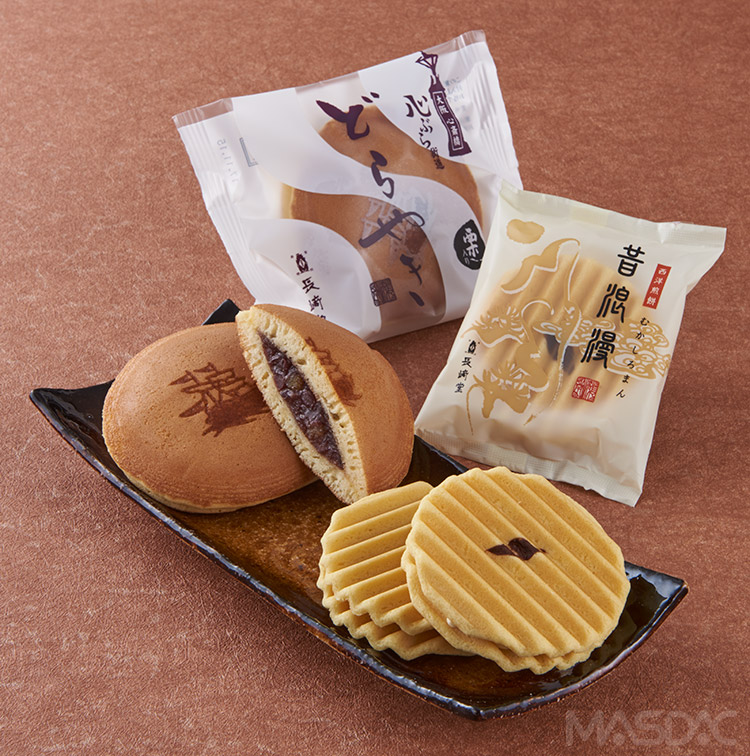 NAGASAKIDO CO., LTD.
NAGASAKIDO CO., LTD. was established in 1919. They marked their 100th anniversary in 2019.
In 2003, NAGASAKIDO launched Kurofune, a brand to pursue deliciousness and freshness. In 2009, they opened a main shop for Zenkashoin, a brand to create new traditions, on Muromachidori, Kyoto. A total of three brands, including Nagasakido, a brand to inherit the tradition and name, are run by NAGASAKIDO. They are now preparing to expand overseas.

Location:2-1-29, Shinsaibashisuji, Chuo-ku, Osaka-shi, Osaka
URL:http://www.nagasakido.com/
Publication:MASDAC news December issue in 2017
Waffel line
NAGASAKIDO added a waffel line in September 2017, and they now have two lines. The line we delivered this time doubled the production capability. "Waffel is a popular product and its production volume has been on the rise since we adopted the machine 17 years ago. Now that we have two lines, we can give specific lines specific purposes such as production of products for overseas and seasonal products on the existing line and production of regular products on the new line, giving us versatility. We always aim for more delicious products, and so we try changing baking methods and formulas in order to evolve products. We've been using these machines for a long time and now we know them so well. That is the reason why we can manufacture products that we can be satisfied with as far as taste and quality goes."
Mukashi Roman, NAGASAKIDO's waffel

Kuri Waffel, seasonal item

From rolling of dough to depositing the cream and sandwiching is all fully automated.

The old line producing Rich Milk, Kurofune's waffel
MASDAC NEWS trial version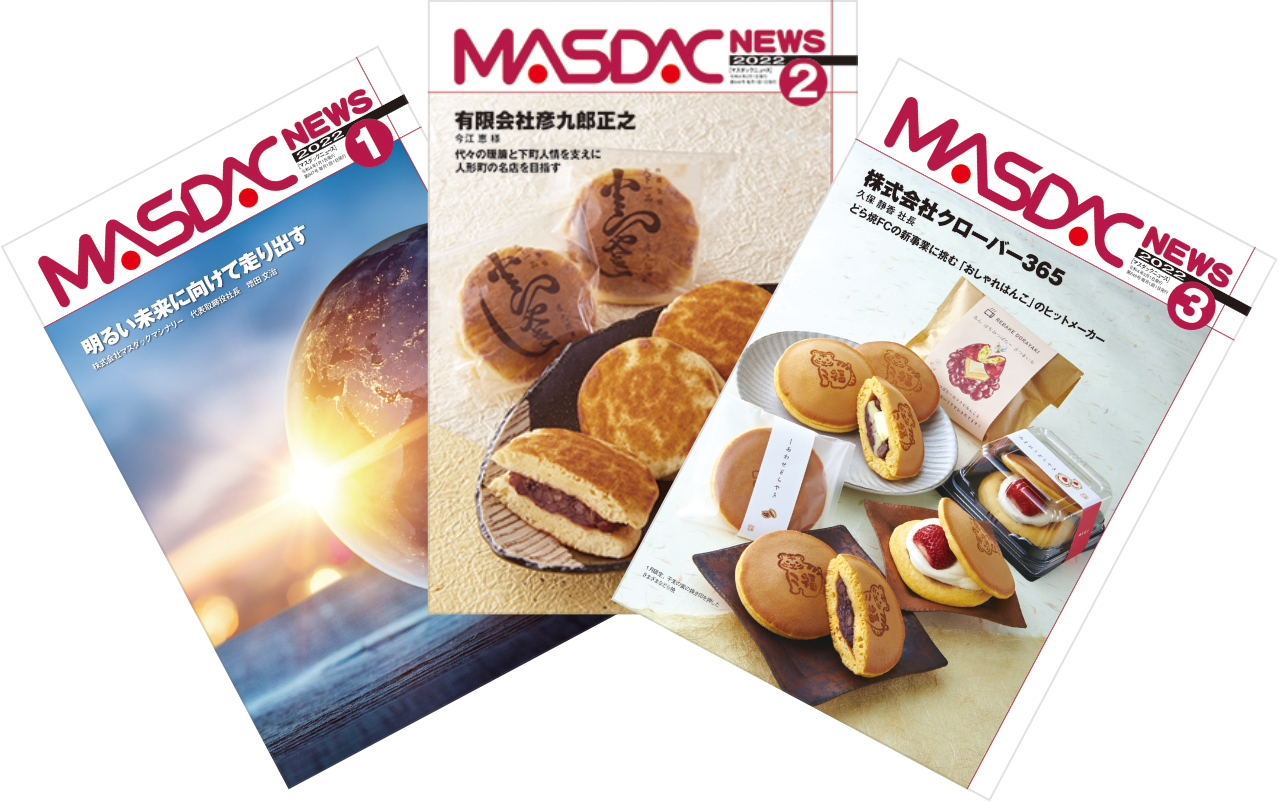 Case studies are published in our PR magazine MASDAC NEWS delivered to users. In the magazine, we present various information related to sweets and food manufacturing, including an interview with our customers' top management. Here, you can check out the trial version of the magazine. For periodical delivery of the MASDAC NEWS in a printed format, please send us a request via the following request form.
View the Trial Version (PDF)