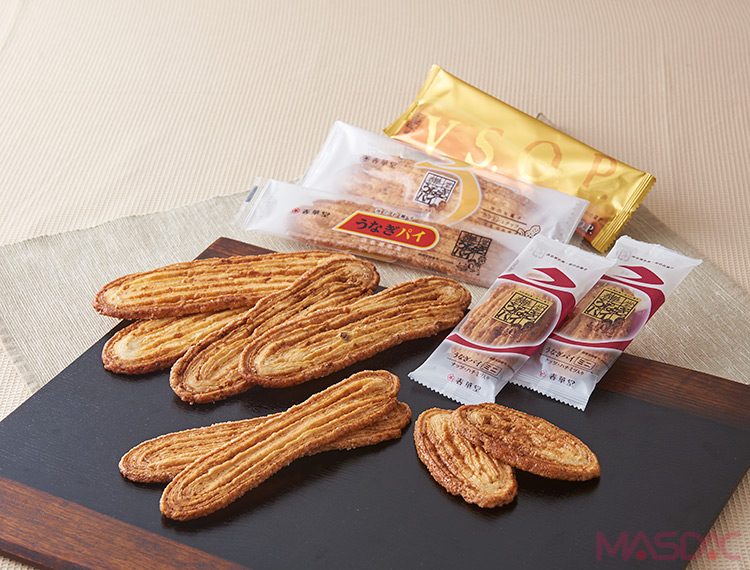 SHUNKADO
SHUNKADO was established in 1887 in Hamamatsu. They marked their 130th anniversary in 2017.
Their signature product Unagi Pie has been a long-running product for 56 years since its release (as of 2017).
They completed construction of Unagi Pie Factory in April 2005, and nicoe (Keihin sweets community) in July 2014.
Steel Belt Oven (SBOS-8012ENC)
SHUNKADO has been using our Steel Belt Oven for the production of Unagi Pie for over 45 years since they adopted the line.
SHUNKADO tested and adjusted the machine every replacement so that the oven is perfect for baking the pie to create the current setup.
"As we tested the machines, MASDAC did not just meet our needs, but they also gave us propositions. Working together with them allowed us to deeply understand the equipment. MASDAC has great service and a great ability to service products."
Other than for the production of Unagi Pie, SHUNKADO also utilizes our machines for Japanese and western sweets such as Enshu Misoman and Unagi Sable.
Unagi Pie Mini, which is popular for its small size, has nuts and honey inside.

Secret sauce is applied to baked Unagi Pie Mini.

Unagi Sable, Unaman, and Mugi Kogashi are produced with one Caterpillar Type Oven by switching around.

Enshu Misoman is steamed with the Fine Up Box Steamer.

Hamakita Factory produces various Japanese and western sweets for SHUNKADO and Gokokuya.
MASDAC NEWS trial version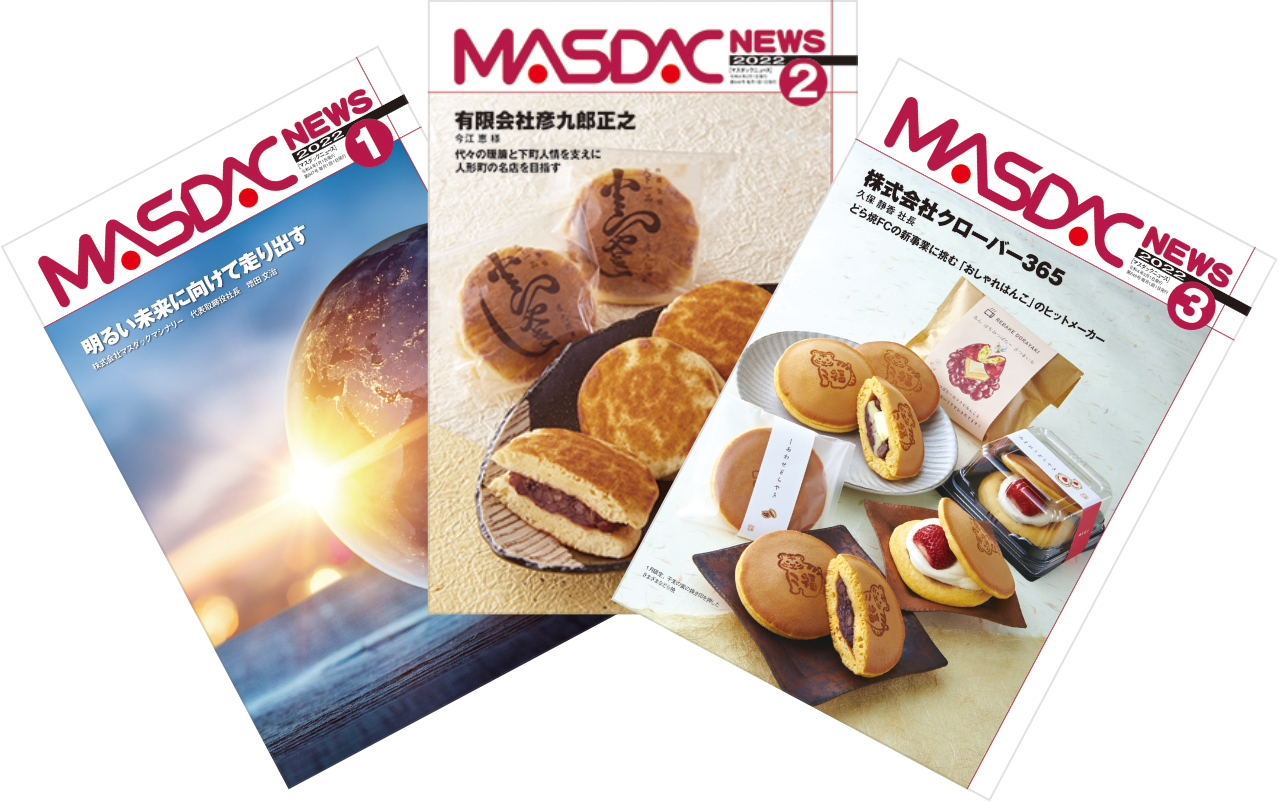 Case studies are published in our PR magazine MASDAC NEWS delivered to users. In the magazine, we present various information related to sweets and food manufacturing, including an interview with our customers' top management. Here, you can check out the trial version of the magazine. For periodical delivery of the MASDAC NEWS in a printed format, please send us a request via the following request form.
View the Trial Version (PDF)