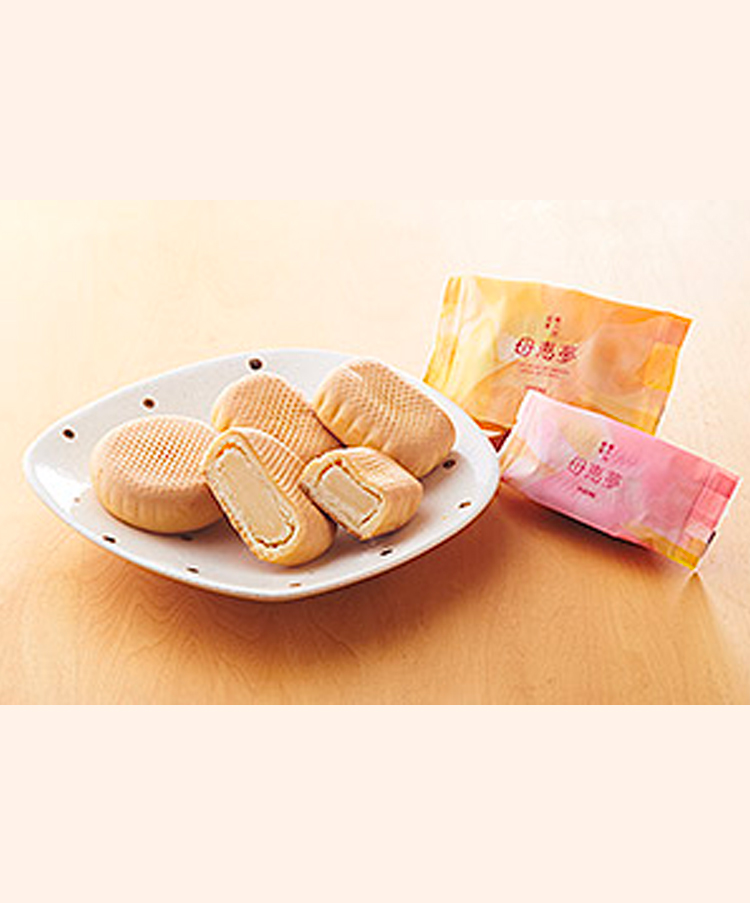 POÈME
POÈME was established in Okaido, Matsuyama City in 1956. In April 2009, Toon Factory and Toon Center were completed in Toon City that is 30 minutes away by car from Matsuyama City. POÈME Sweets Park, the direct sales shop they opened in 2016, is connected by a corridor to the factory that runs a viewing tour.

Improve the quality of the famous POÈME as well as the lineup
Cream Sandwiched Sable and the limited-time flavor Setouchi lemon

POÈME, a famous sweet from Setouchi

Baby POÈME and the limited time flavor Setouchi lemon

Petit POÈME is mandarin (from Ehime) flavored.
Steel Belt Oven
POÈME is a dairy sweet that uses abundant butter and eggs and is a famous sweet from Ehime. In 1950, its predecessor, Butter Manju, was released, and the name was changed to POÈME. In 1965, slightly smaller Baby POÈME was released. The unchanging elegant taste of Baby POÈME and POÈME is loved by everyone.
To increase the production volume, POÈME adopted two Steel Belt Ovens in 2015. Other than POÈME, the ovens also produce Baby POÈME, Petit POÈME, and Cream Sandwiched Sable. The ovens actually replaced another company's machines. They said, "The finished products look a lot better and they became more delicious."
Baby POÈME
The line from forming to packaging is one straight line, improving the efficiency.

The formed Baby POÈME is baked with the Steel Belt Oven.

The oven has a window with the width of 60cm. Visitors can see Baby POÈME rising during baking from the viewing corridor.
Heat Plus
POÈME adopted a Superheated Steam Unit "Heat Plus" for testing.
"It makes the texture great and baked deliciously. It also speeds up the baking." POÈME intends to use the machine for products to be baked from autumn.
MASDAC NEWS trial version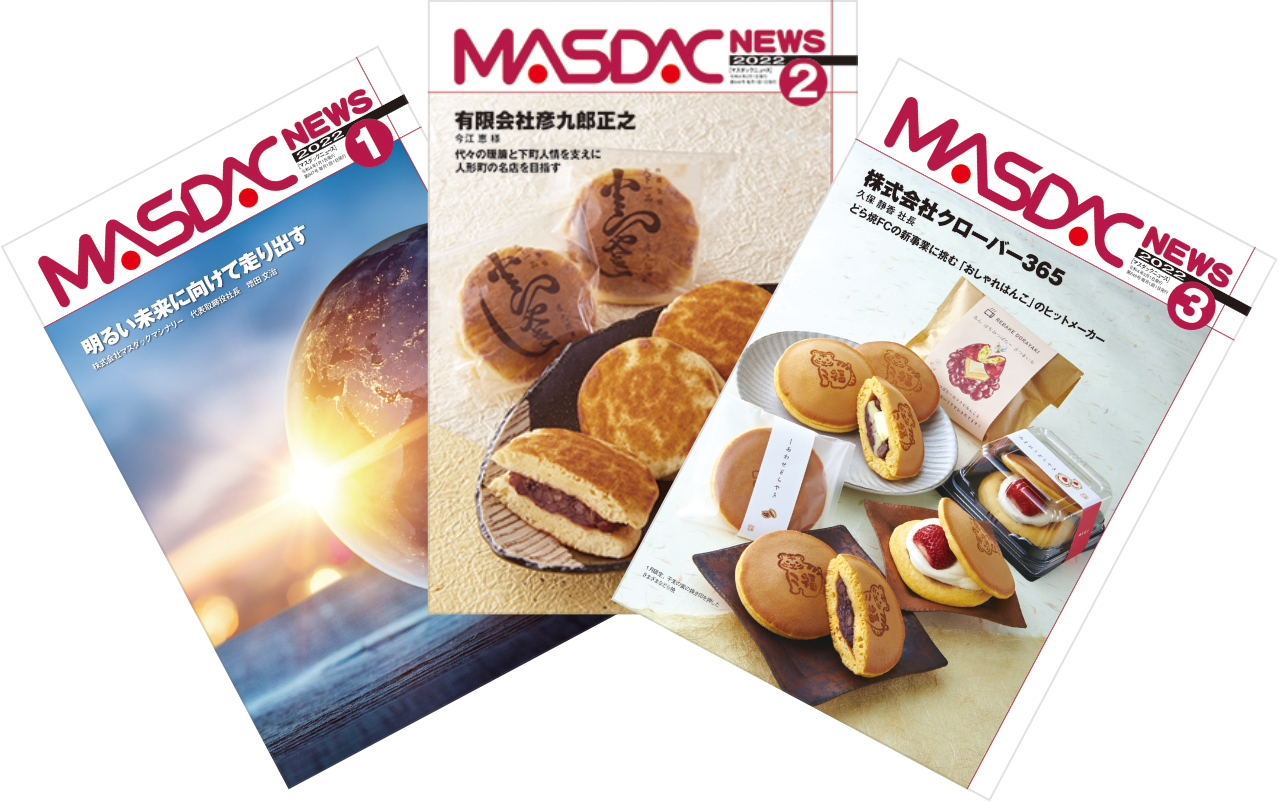 Case studies are published in our PR magazine MASDAC NEWS delivered to users. In the magazine, we present various information related to sweets and food manufacturing, including an interview with our customers' top management. Here, you can check out the trial version of the magazine. For periodical delivery of the MASDAC NEWS in a printed format, please send us a request via the following request form.
View the Trial Version (PDF)