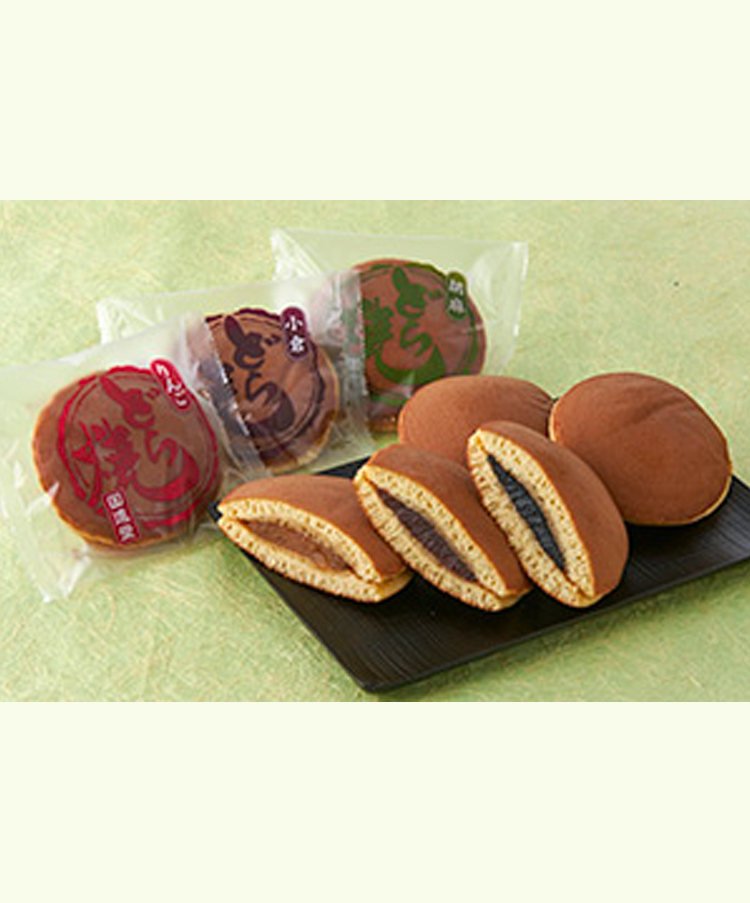 Dorayaki Machine

Dorayaki
KAISHINDO
During the Enpo period (1673 - 1680), the lord of Iwayado Castle preserved and encouraged the production of Iwayado Yokan, a famous local sweet. It was named Iwayado Yokan then and has been produced ever since. It is a local brand with over 340 years of tradition.

KAISHINDO is a sweets shop that has been around for 90 years with Iwayado Yokan as their signature product. Their factory and main shop are in Esashi-ku, Oshu City.

Full Automatic Dorayaki Machine
KAISHINDO adopted a Full Automatic Dorayaki Machine (capable of producing 850 pieces per hour) in 2006. In 2017, they replaced it with a higher production model capable of 1600 pieces per hour.
The machine produces traditional dorayaki with moist pancakes with a nice texture filled with a lot of red bean paste. It is popular as dorayaki made by a yokan manufacturer and its production volume is increasing every year.
Dorayaki has three flavors: apple, ogura, sesame. The apple flavor uses the local Esashi apples.

Before adopting the machine, KAISHINDO manufactured dorayaki with a copper sheet pan. After the adoption of a Full Automatic Dorayaki Machine, they have been producing without changing the formula and are happy about it.

The Full Automatic Dorayaki Machine in operation. In order to recreate the old method of baking, there is no heat from the top. Instead, the pancake is flipped to cook both sides.

After being baked, dorayaki goes through the cooling tunnel to be cooled hygienically. It also saves some space.

At the time of replacement, KAISHINDO adopted double depositors and created space to put additional toppings like chestnut, to simplify future product development.

The Sandwich Machine can be taken apart to clean. KAISHINDO has replacement parts prepared nearby, ready to replace at any time, even during production.
MASDAC NEWS trial version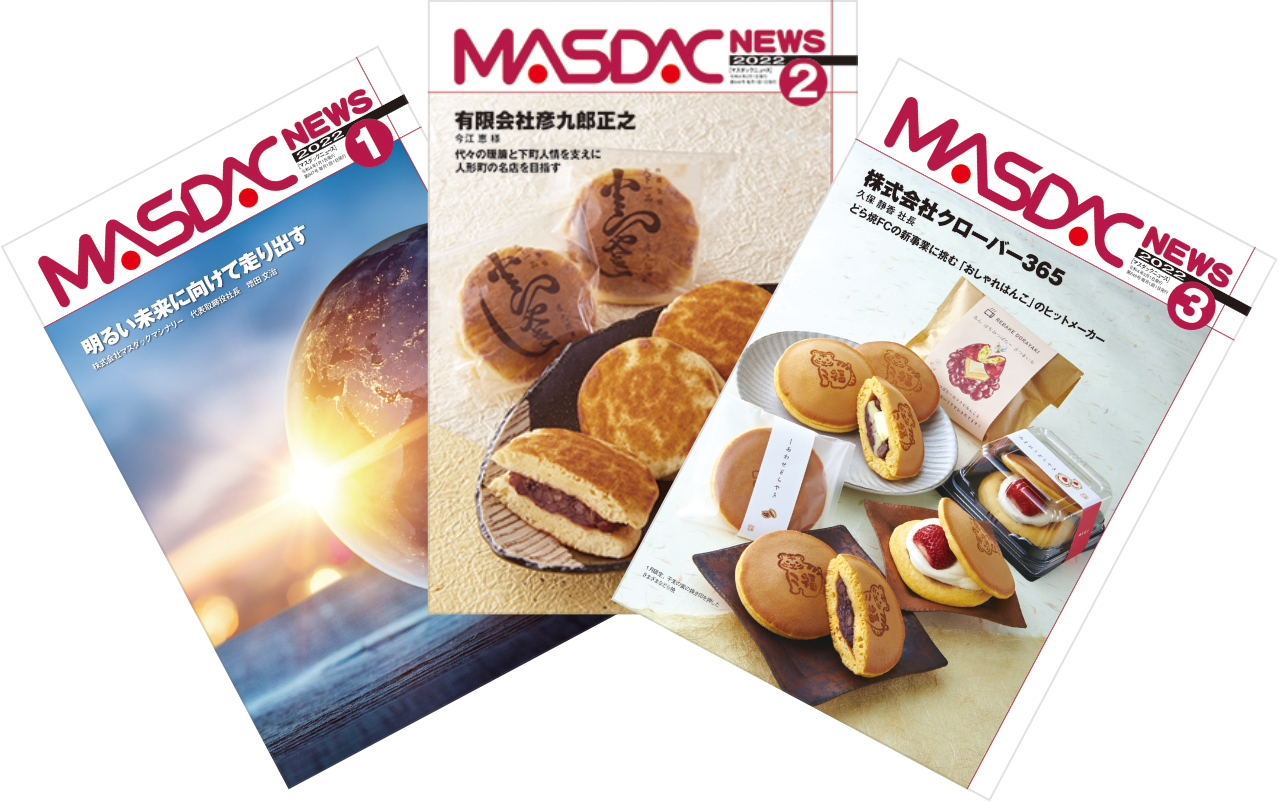 Case studies are published in our PR magazine MASDAC NEWS delivered to users. In the magazine, we present various information related to sweets and food manufacturing, including an interview with our customers' top management. Here, you can check out the trial version of the magazine. For periodical delivery of the MASDAC NEWS in a printed format, please send us a request via the following request form.
View the Trial Version (PDF)