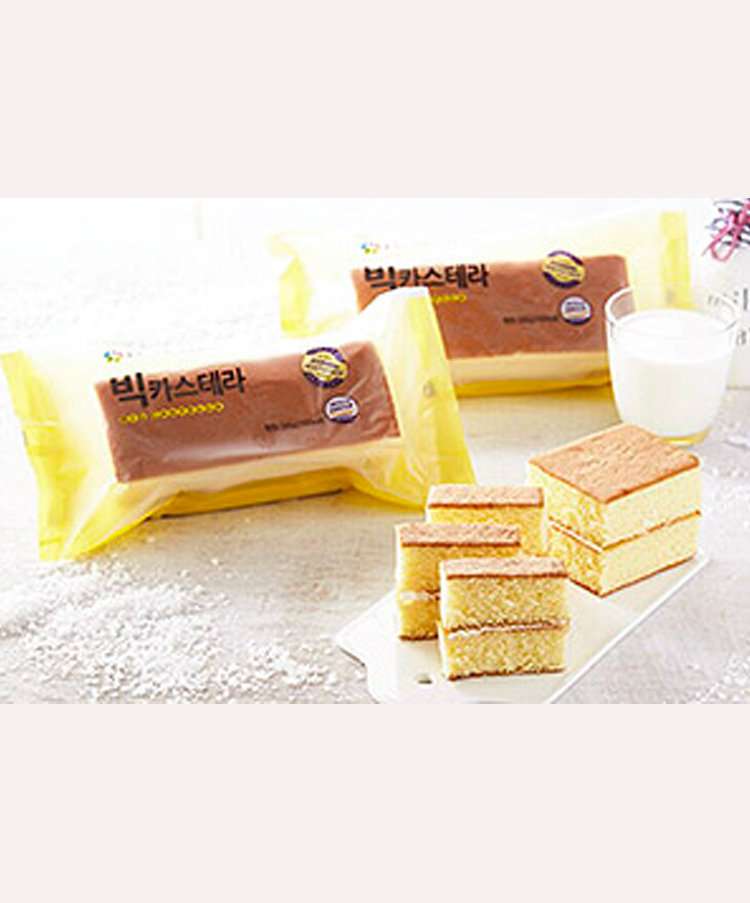 Depositer

Oven

Sheet cake・castilla
FIORE CO., LTD.
President Yo Hangmung got into the bakery business in 1988. He took over the business his parents had and founded FIORE CO., LTD. in Jeollabuk-do, Korea.

In 2008, the company moved to Buan-gun and built a factory for Ginko Food Bakery. The factory is still in operation on the premises.

Location:Korea
Publication:MASDAC news May issue in 2017
Produces cake for Korean convenience stores using the VS line
In Korea, under the name of the food safety management certification, the government imposed a certification of HACCP on eight kinds of items and companies with 10 billion won in May 2014.
The eight kinds of items include sweets, candies, bread, mochi, chocolate, and fast food. In response to this, FIORE, a new brand, was launched along with a new factory.
FIORE's current signature products are bouchee and castella. In October 2016, the company started supplying their products to CU, a Korean major convenience store franchise.
VS line for sheet cake and bouchees
FIORE adopted a VS line in 2016. They produce sheet cake that is inspired by Japanese castella, and bouchee for CVS in Korea.
Paper roll sheets are laid out on the Caterpillar Type Oven to continuously produce items without using sheet pans. Of course, sheet pans can be used in the manufacturing as well.
Product cycles in Korean CVS are approximately half a year. With this in mind, FIORE adopted a VS line so that they would be able to change products to manufacture in the future. They gave a positive assessment on how easy it is to perform maintenance.
The president, who is also a mechanical engineer, and the product development manager develop new products. In the near future, the HACCP certification is a must to sell products in Korea. FIORE's products all have a HACCP certification mark on their packages.
Sheet cake
Sheet cake with moderate thickness is continuously manufactured without any cake being unevenly baked.

A paper roll sheet where some depth is created using a paper folding machine is laid out. The System Depoly deposits the batter on the sheet, the oven bakes the batter, and then the baked cake is cut both horizontally and vertically. All of these processes are fully automated.

Big Green Tea Castella

Big Castella, thick sponge cakes with milk cream inside
Bouchee
From the process of depositing the batter to sandwiching, all processes are fully automated.
The System Depoly deposits the batter on the paper roll sheet, powdered sugar is applied, the oven bakes the batter, the cream is deposited, and then the cream is sandwiched.

Tokyo Bouchee has a milk cream flavor and strawberry cream flavor.
MASDAC NEWS trial version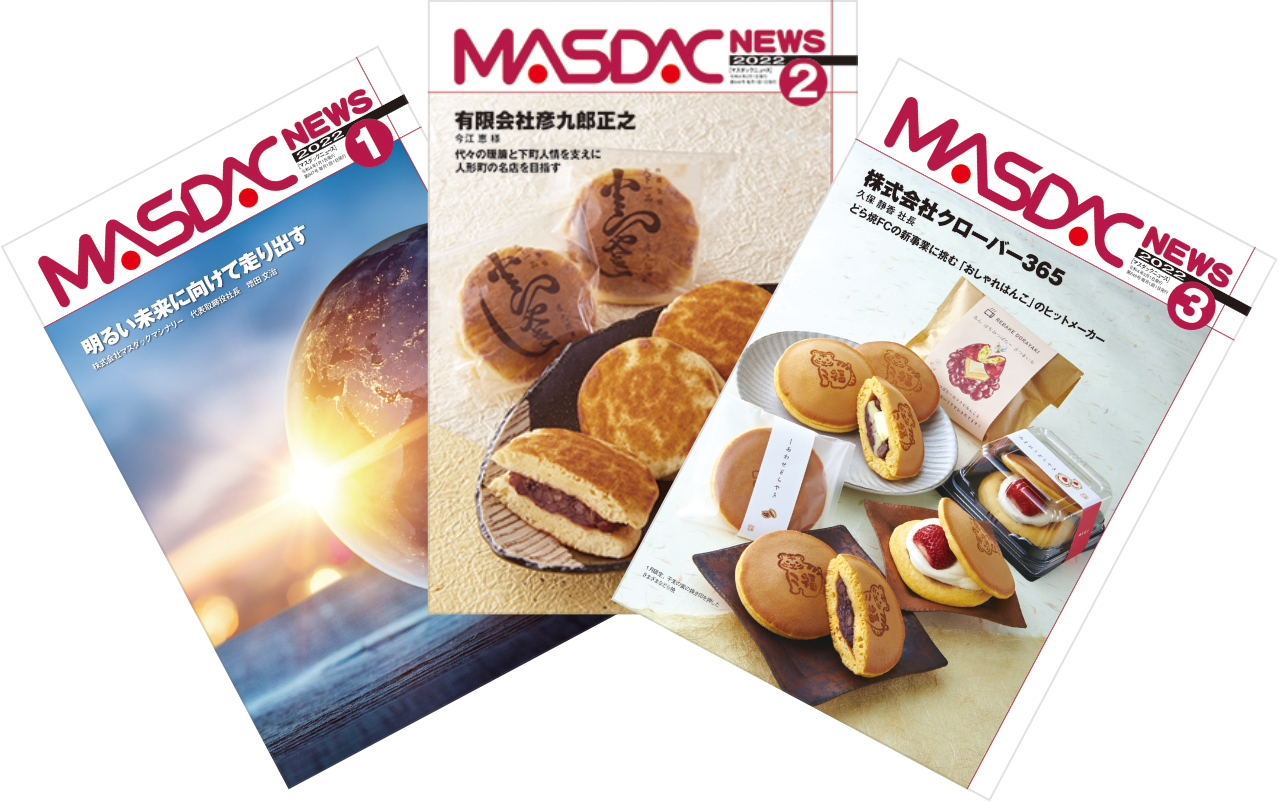 Case studies are published in our PR magazine MASDAC NEWS delivered to users. In the magazine, we present various information related to sweets and food manufacturing, including an interview with our customers' top management. Here, you can check out the trial version of the magazine. For periodical delivery of the MASDAC NEWS in a printed format, please send us a request via the following request form.
View the Trial Version (PDF)