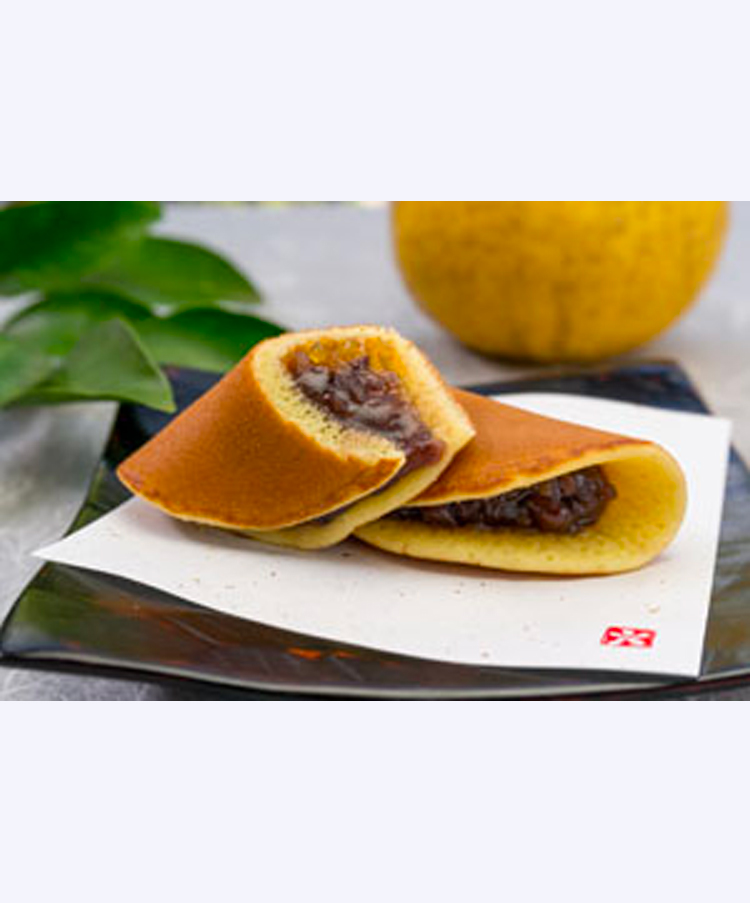 Dorayaki Machine

Dorayaki
HONDAYA
HONDAYA's business was started in 1917 by Shiro Fukutake, the current president's great grandfather. He opened Fukutake Shoten in front of Yamaguchi Station, and that was the beginning of HONDAYA. At that time, HONDAYA was selling various souvenirs and manufacturing and selling uiro at the same time. When HONDAYA was established in 1950, the businesses once split between Fukutake Roho, a retailer, and HONDAYA, manufacturing of sweets, but is now unified to HONDAYA. Wondering what customers can purchase together with uiro when they come to Yamaguchi, HONDAYA developed Ishin no Hana, dorayaki that is folded into two with natsumikan (a citrus hybrid fruit) jam made in Yamaguchi and coarse red bean paste sandwiched. Hana Moyu, NHK's historical drama TV series in 2015, was set in Choshu, which motivated HONDAYA to explore the possibility of increasing their production volume, so they adopted a Dorayaki Machine.

Location:Yamaguchi City, Yamaguchi Prefecture
URL:http://www.kaikoan.com/
Publication:MASDAC news July issue in 2016
Dorayaki Machine
After the adoption of a Compact Type Dorayaki Machine in 1989, HONDAYA has developed a variety of dorayaki products such as Himemikasa with a particular shape that is sealed tightly shut, Ishin no Hana, folded dorayaki with popular natsumikan refreshness among women, Dorafuku, which uses waffle mold with the motif of a blowfish.
Ishin no Hana is the second popular product next to uiro, their signature product. The decisive factor for HONDAYA to adopt the Dorayaki Machine was the fact that it can manufacture both dorayaki and folded dorayaki. Pancakes are baked and red bean paste is deposited by the machine, and then a hidden flavor is topped by hand. The following folding and branding are also done by hand, but HONDAYA is satisfied with the machine as one machine can produce different products since it is easy to change what to put inside and create different variations in shapes.
MASDAC NEWS trial version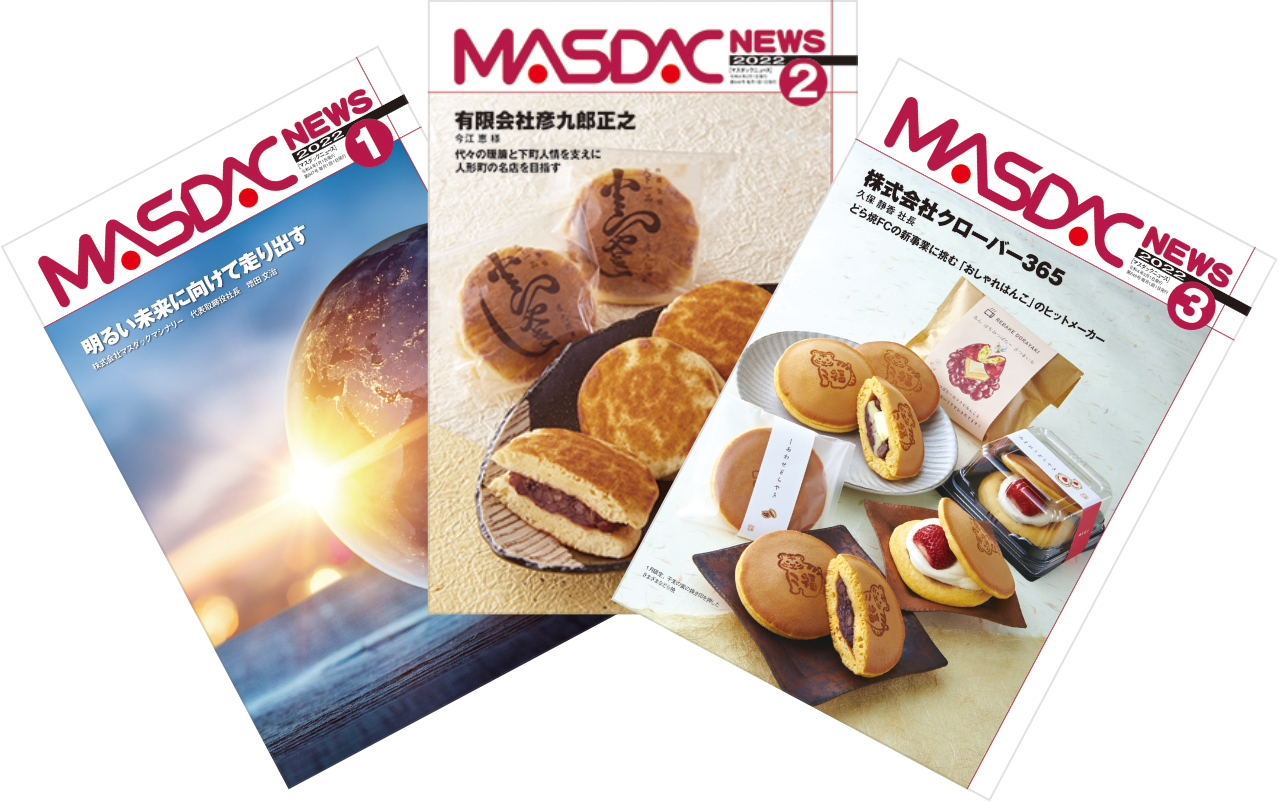 Case studies are published in our PR magazine MASDAC NEWS delivered to users. In the magazine, we present various information related to sweets and food manufacturing, including an interview with our customers' top management. Here, you can check out the trial version of the magazine. For periodical delivery of the MASDAC NEWS in a printed format, please send us a request via the following request form.
View the Trial Version (PDF)