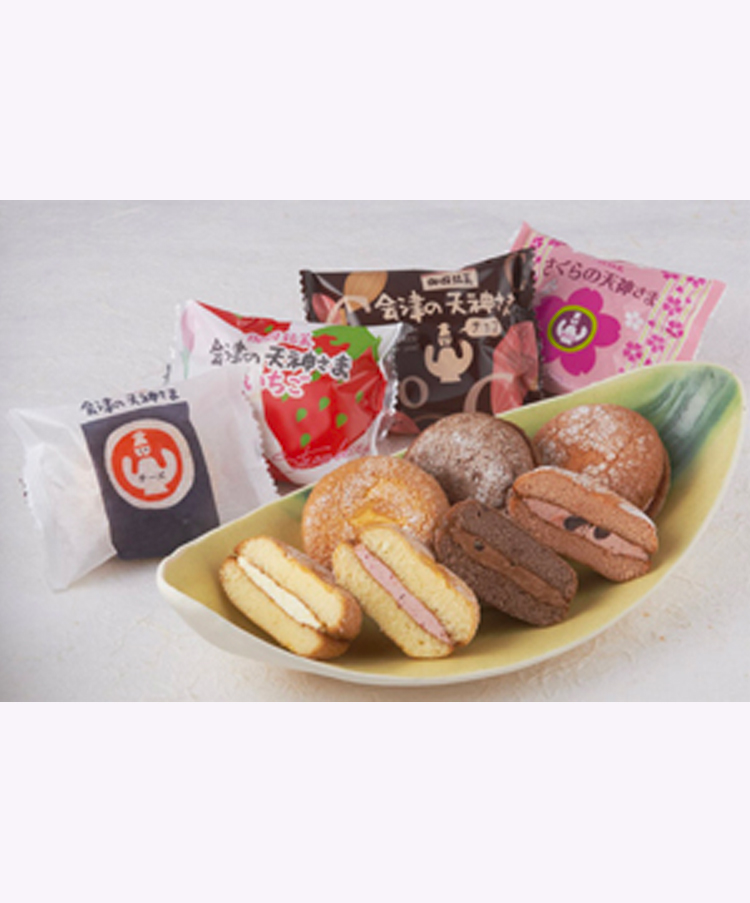 TARO-UN
OKASHI NO KURA TARO-UN renovated a warehouse in Aizubange to open their first shop in 1979. The shop wholesaled sweets to the inns and souvenir shops for Higashiyama Hot Spring and Ashinomaki Hot Spring. Afterwards, when TARO-UN felt they were reaching their limit in terms of the wholesale business in the hot spring area, they opened their long-planned direct sales shop. The company gradually opened shops in Aizu, and now there are 12 shops. Their factory has been moved twice due to expansion. In 2015, another factory was added to the premises with the main factory. 50% of their sold items are products from the factory lines. There is a viewing space in the new factory and President Tokuo Meguro himself guides viewing tours as a storyteller of sweets.

Tunnel Oven Lines
TARO-UN automated from depositing the batter to baking of Aizu no Tenjin-sama (bouchee), their signature product, in 2001. After that, they added more machines to produce baked sweets in two lines. TARO-UN adopted a cream depositing machine in 2015 and fully automated depositing cream and sandwiching processes previously performed by hand. At this point, everything was fully automated. President Meguro initially felt uneasy about full automation, but after the adoption, he is now satisfied with the productivity and high quality. He intends to divide the manufacturing into sweets with high productivity through automation and sweets which take additional time to manufacture.
Aizu no Tenjin-sama (bouchee). The regular flavor is cream cheese and the seasonal limited-time flavors are strawberry, chocolate, and cherry. There are four other flavors as well.

Bouchee line

Cream depositing machine

Aizujuraku (dacquoise) and Aizu Nama no Tenjin-sama (bouchee served cold) produced in another oven line. Aizujuraku has mocha cream with raisins sandwiched inside. Aizu Nama no Tenjin-sama has three flavors: cream cheese as well as seasonal limited-time strawberry and chocolate.
MASDAC NEWS trial version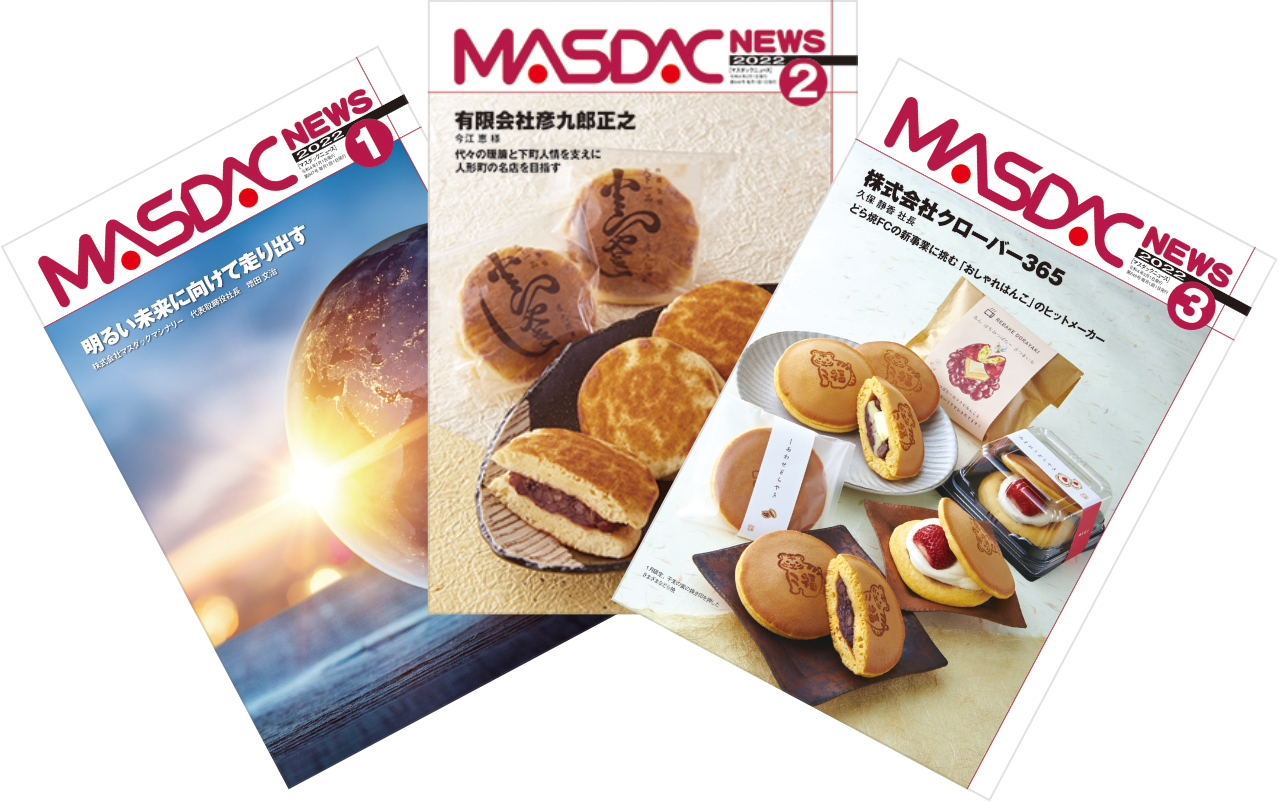 Case studies are published in our PR magazine MASDAC NEWS delivered to users. In the magazine, we present various information related to sweets and food manufacturing, including an interview with our customers' top management. Here, you can check out the trial version of the magazine. For periodical delivery of the MASDAC NEWS in a printed format, please send us a request via the following request form.
View the Trial Version (PDF)