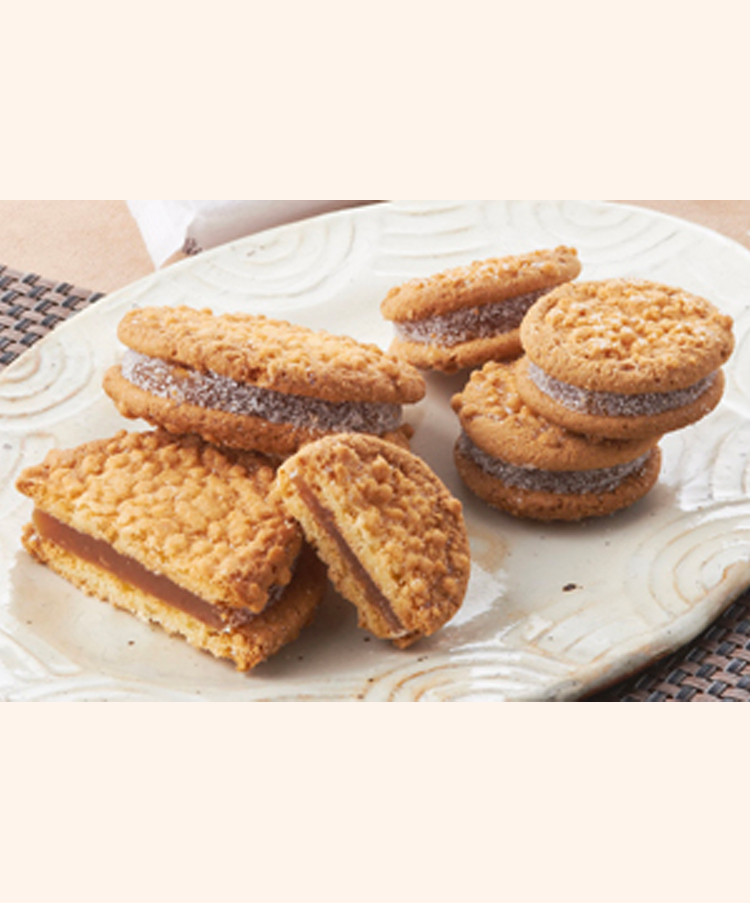 HAKUJU-JI PARLOR
HAKUJU-JI PARLOR was established by Tokuji Kondo, the owner two generations ago, in Sasebo Yonkacho Shotengai (shopping district) in 1951. Porto, their signature product, was developed a few years after the establishment. It immediately became popular when it was released, and HAKUJU-JI PARLOR, one after another, released new products, establishing themselves as a sweets shop for gifting in Sasebo. HAKUJU-JI PARLOR has two shops in Sasebo City, and their products are also sold at tourism facilities, important traffic hubs, and department stores in Sasebo City and Nagasaki City. HAKUJU-JI PARLOR is so particular about ingredients from Nagasaki Prefecture that they use yuzu from Iki and eggs from Shimabara for Porto.

System Depoly Evolution II
Porto, their signature product, is a famous European sweet with yuzu and red bean paste sandwiched with biscuits from Sasebo, Nagasaki. HAKUJU-JI PARLOR adopted a System Depoly Evolution II as a cream depositing machine in February 2015. The yuzu and red bean paste sandwiched inside is yokan, which means it hardens over time as it cools. HAKUJU-JI PARLOR wanted it to be deposited while still warm, so we recommended the use of a water-jacket type, which can warm up the hopper with warm water. Since the biscuits are put together by hand right after the machine deposits the cream, HAKUJU-JI PARLOR prolonged the conveyor belt to secure the working space. The machines are customized to match their production style. Magokoro Porto, which is a mini version of Porto, is also produced with the same machine. With a machine from another company, HAKUJU-JI PARLOR was not able to produce both of them on the same machine, but with System Depoly Evolution II, it is possible. The depositing volume of yuzu and red bean paste can be adjusted easily with a touch panel. The volume is stable, so even an operator without much experience can still produce sweets of the same quality.
The System Depoly Evolution II is also used for depositing the batter for Porto Biscay Chou. It is a biscuit cream puff where the batter for Porto is put on top of chou batter to bake. This item has been registered in the catalog for Furusato Nozei (hometown tax), and so they handle orders from all over Japan.
Porto and Magokoro Porto. The name originates Porto, a port town in Portugal.

The System Depoly Evolution II depositing yuzu and red bean paste

Sprinkling granulated sugar at the end to complete the production of Porto (the picture is of Magokoro Porto).

Porto Biscay Chou with custard cream
MASDAC NEWS trial version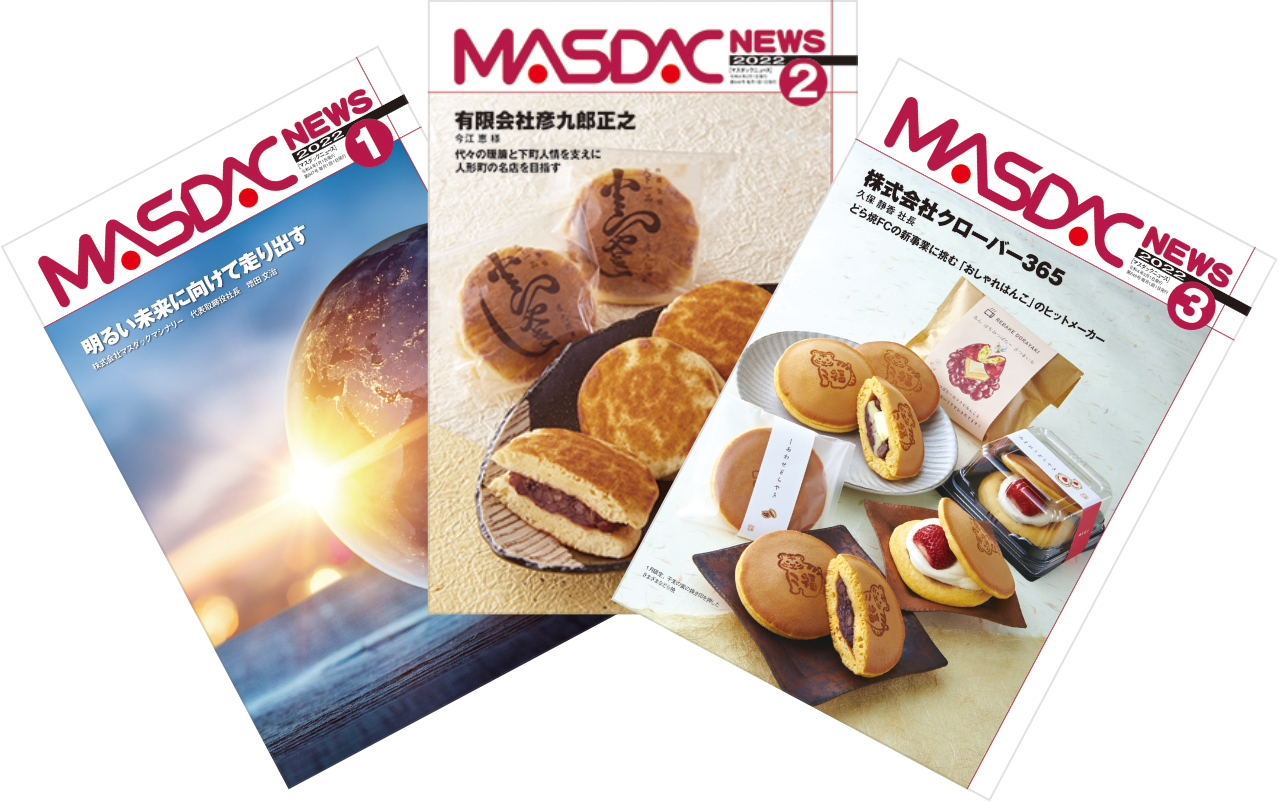 Case studies are published in our PR magazine MASDAC NEWS delivered to users. In the magazine, we present various information related to sweets and food manufacturing, including an interview with our customers' top management. Here, you can check out the trial version of the magazine. For periodical delivery of the MASDAC NEWS in a printed format, please send us a request via the following request form.
View the Trial Version (PDF)