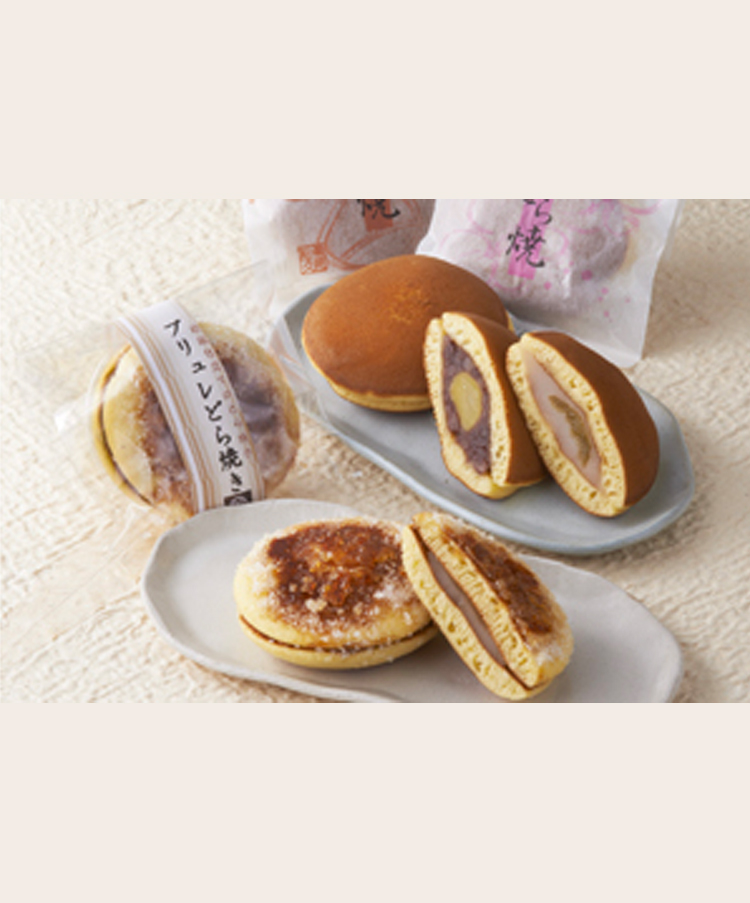 Dorayaki Machine

Dorayaki
MATSUKYU
Established in 1967, this Japanese sweets shop has a close connection with the local communities. The shop is located near Goko Station, located almost at the eastern edge of Matsudo City. It is facing a back street down one alley from the station and is very busy with local customers every day. MATSUKYU offers workplace experience to middle school students to preserve their connection with the local communities.
MATSUKYU has developed many new dorayaki products such as Brulee Dorayaki, and they have been pretty popular.

Automatic Dorayaki Machine
MATSUKYU adopted an Automatic Dorayaki Machine to bake pancakes of dorayaki, and the rest of the processes are performed by hand. This machine is perfect for producing a small volume of various kinds. Their most popular product is Brulee Dorayaki, where crystal sugar is sprinkled on pancakes of dorayaki, and then caramelized. MATSUKYU intends to continue creating products with added value.
Many of the varied dorayaki have a little twist to them. The examples are Nama Cream Ichigo Dorayaki with seasonal fruit in them, Fuyu Dora coated with white chocolate, and Ice Dorayaki with ice cream in them.

The Automatic Dorayaki Machine in operation

Sugar crystals are caramelized for Brulee Dorayaki.
MASDAC NEWS trial version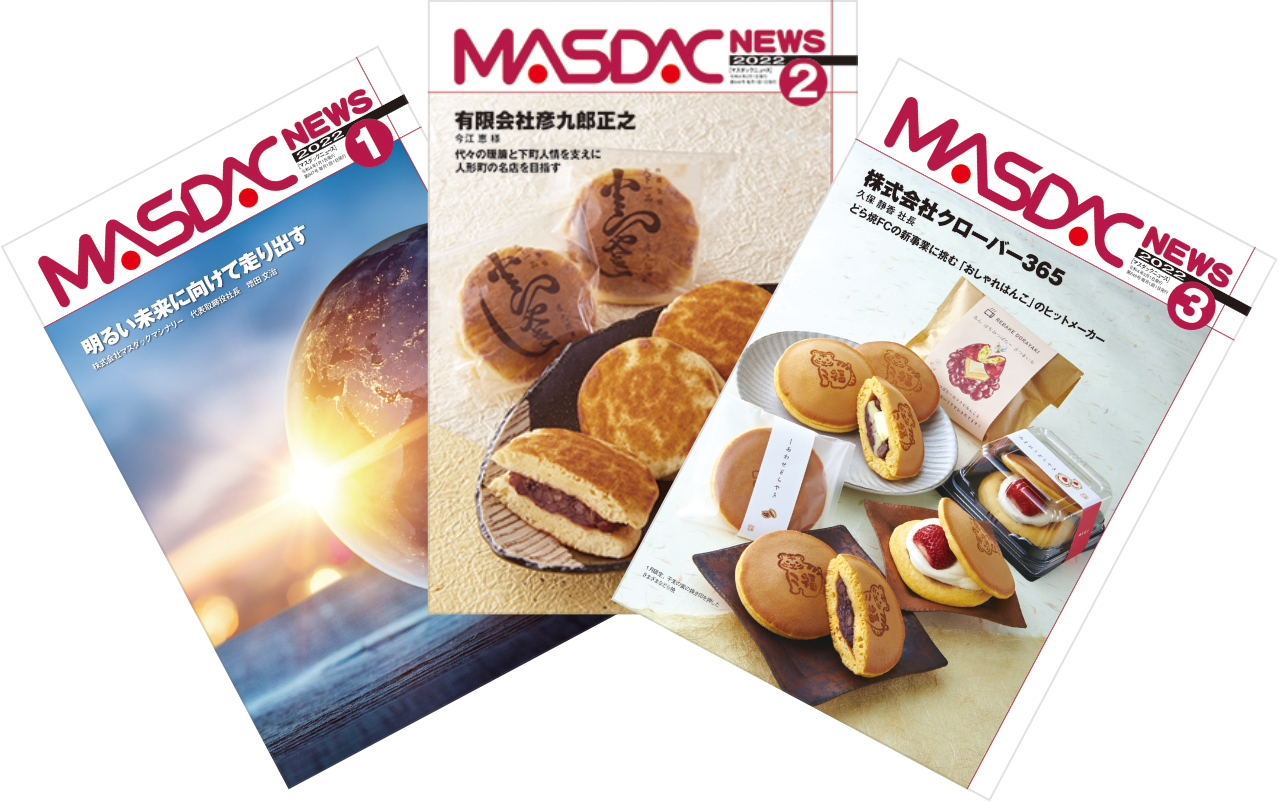 Case studies are published in our PR magazine MASDAC NEWS delivered to users. In the magazine, we present various information related to sweets and food manufacturing, including an interview with our customers' top management. Here, you can check out the trial version of the magazine. For periodical delivery of the MASDAC NEWS in a printed format, please send us a request via the following request form.
View the Trial Version (PDF)